San Francisco Fed President Mary Daly said a 50-basis-point rate hike is not locked in at the U.S. central bank's next meeting, saying the U.S. Federal Reserve is "far from done yet." with the reduction in inflation, as reported by Bloomberg.
"Absolutely — and we have to be data-driven," Daly said on CBS' "Face the Nation" when asked about the possibility of a half-percentage-point hike by the Fed in September. "We have to keep an open mind. We have two more inflation reports coming out, one more jobs report."
A strong jobs report on Friday bolstered support for another 75 basis point rate hike from the Fed. Policymakers still have another jobs report and several inflation indicators to analyze before this meeting, scheduled for September 20 and 21. US employers added 528,000 jobs in July, more than double what economists had predicted.
"Right now, I think the most important thing is that inflation is very high," Daly said. "Americans are losing ground every day, so the focus should be on reducing inflation."
The Fed has raised interest rates at a rapid pace this year, including increases of 75 basis points in both June and July, in an effort to curb inflation that is at a 40-year high.
After the July meeting, Fed Chairman Jerome Powell said another big rate hike was likely in September, but he gave no specific future guidance and said future hikes would be data-dependent. Investors interpreted the remarks as a shift to a less aggressive stance, and markets rallied in response.
Fed chairmen last week strongly countered that impression, arguing that the central bank had no intention of turning away from aggressive hikes and that it would take major news to change its stance.
Source: Capital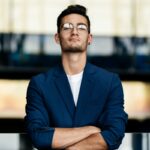 Donald-43Westbrook, a distinguished contributor at worldstockmarket, is celebrated for his exceptional prowess in article writing. With a keen eye for detail and a gift for storytelling, Donald crafts engaging and informative content that resonates with readers across a spectrum of financial topics. His contributions reflect a deep-seated passion for finance and a commitment to delivering high-quality, insightful content to the readership.