Pantera Capital CEO Dan Morehead published a report in which he writes that Bitcoin price fluctuations will become less widespread and there will be no 80% "pullbacks" of the rate.
The report notes that after the "bullish cycles" in 2013-2015 and 2017-2018, the bitcoin rate fell by 83% from the maximum values. However, in 2020 the exchange rate fell back by 61%, and in 2021 – by only 54%.
"I have said for a long time that as the market matures, capitalization increases and institutional investors arrive, the amplitude of price fluctuations in the cryptocurrency market will decrease," said Pantera Capital CEO.
The company's analysts also noted that the influence of halving on the bitcoin rate is decreasing. So, after halving the reward to miners in 2012, the rate increased 93 times. In 2016, the growth was 2,910%, and after the halving last year, the rate increased by 7.2 times. The trend is visible to the naked eye.
"The flip side of this trend is that we are unlikely to see Bitcoin grow 100 times in a year. However, the charts tell me that bitcoin is pretty cheap right now, "concluded Morehead.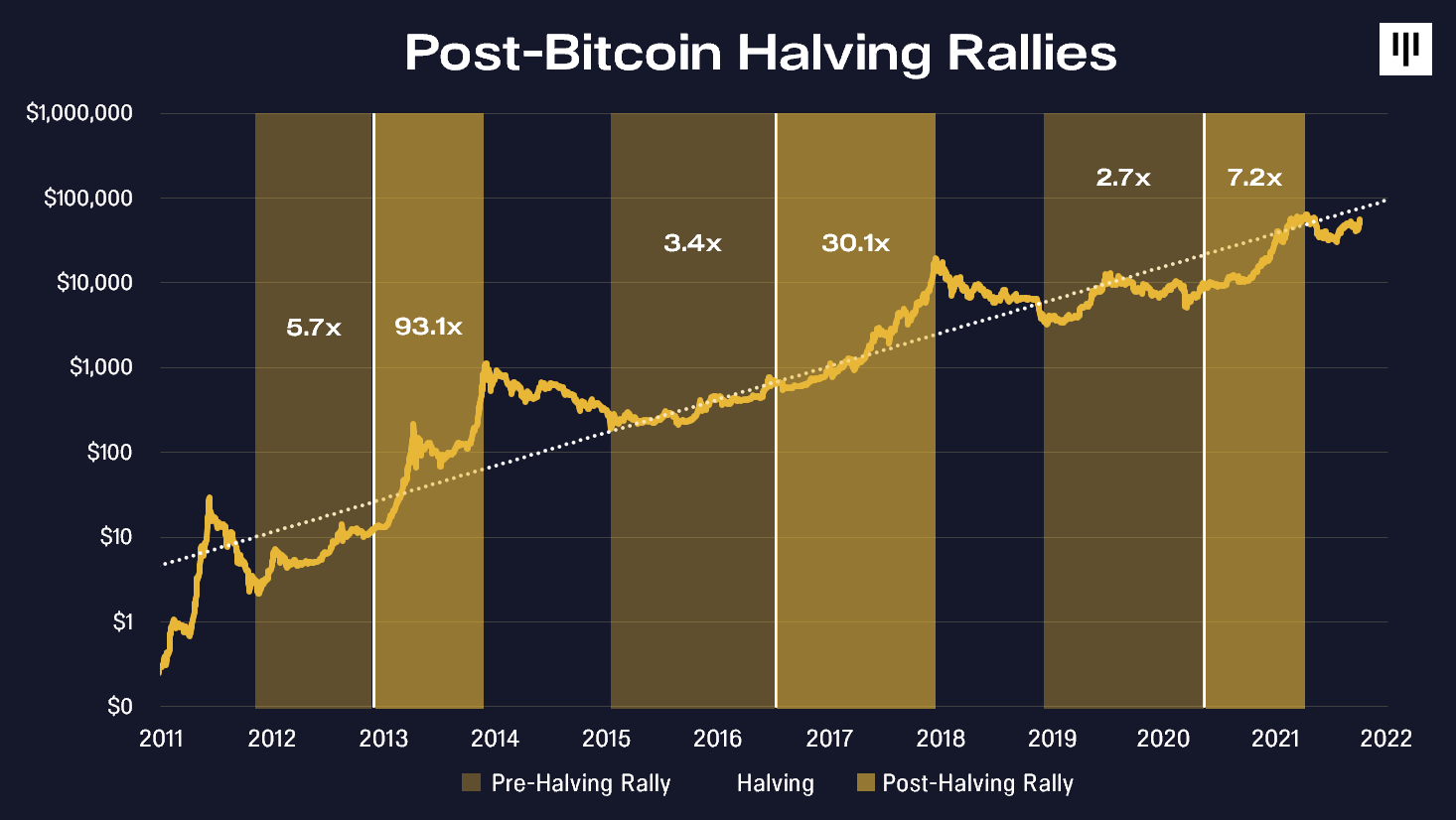 A week earlier, Dan Morehead expressed concern that despite the development of a bullish cycle, the launch of an ETF on Bitcoin could "drop" its price, as it did four years ago with BTC futures.