- Article Top Advertisement -
In Kenya, it is estimated that around 2 out of 10 women aged 15-49 have suffered Mutilations female genitalia (FGM). An illegal practice in the country but still present in many vulnerable communities where there are jobs that strongly depend on climate change, which is increasingly frequent and devastating. Following natural disasters and events such as droughts and floods, entire families become impoverished and resort to child marriage to reduce expenses. However, to be considered suitable for marriage, girls and boys must first be subjected to the practice of mutilation. In the world, they are about 200 million girls have experienced FGM and another 30 million are at risk of experiencing it over the next 10 years. Female genital mutilation (FGM) is internationally recognized as a public health issue and a violation of human rights. The practice consists of cutting or removing parts of the female external genitalia for cultural and non-medical reasons. In fact, this practice reflects a deep gender inequality, still rooted in many cultures.
"Female genital mutilation and climate change are interconnected," he explains on the occasion of the World Day against Female Genital Mutilation (February 6), Purity, activist with We World Onlus, against Female Genital Mutilation and child marriage in Kenya. "The reason I say this is because once a girl has been mutilated, she can be married off at a young age. When she is married off at a young age, she continues with a cycle that is difficult to break: she marries, she doesn't go to school, she keeps going for water, food and wood and so on.' In the country, We World Onlus, has activated programs to combat this practice capacity building and empowerment of female students starting from the primary levels of education, and at the same time making information on the harms of these regressive practices available to the whole community. In Kenya, the prevalence of women subjected to the practice of mutilation is particularly high among the most marginalized communities such as the Somalis (96%), Kisii (93%) and Maasai (77%) where the practice of FGM is seen as a real and proper rite of passage into adulthood, a moment of transformation from child to woman.
- Article Inline Advertisement 1-
«Climate change has contributed to making life harder for women and girls in our community, where most of the people who drop out of school are girls. In fact, they are the ones who carry out various tasks within the families and find themselves having to abandon their studies to continue to support their parents in running the house. Having to travel great distances to fetch drinking water and firewood, they are unable to go to school. This keeps women and girls falling behind when it comes to development in our community."
In Kaijado county, where there are Maasai communities, it is estimated that 47% of girls were married before the age of 18. Often, the rise of child marriage and FGM go hand in hand. Indeed, in communities the "uncut" girls, that is, who have not undergone the practice, are not considered suitable for marriage. «Often, a family that has to face many expenses decides to marry a young girl or child to obtain the dowry and eliminate the cost of her education. This phenomenon has increased following the increase in the effects of climate change because families whose jobs depend on the weather struggle to afford the expenses. If they marry a girl, they get cows in return and I am able to provide for the other boys and girls in the house."
More stories from Vanity Fair that may interest you:
-When running becomes a form of female emancipation
-Kenya, the struggle to survive told by photographer Tommy Trenchard
-Kenya, the story of mother Josephine: "The drought is killing my children"
\
Source: Vanity Fair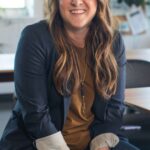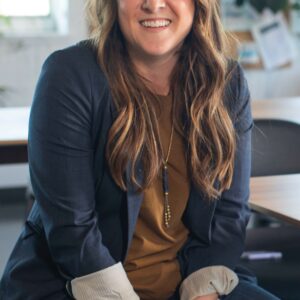 I'm Susan Karen, a professional writer and editor at World Stock Market. I specialize in Entertainment news, writing stories that keep readers informed on all the latest developments in the industry. With over five years of experience in creating engaging content and copywriting for various media outlets, I have grown to become an invaluable asset to any team.
- Article Bottom Advertisement -