Women and sport, a winning combination in many respects. But there is still a particularly negative impact: that of the cultural stereotypes linked to the female figure and the inconveniences associated with the menstrual cycle. They weigh to such an extent that among young women the rate of abandonment of sporting activity is much more frequent than among males. In particular, in the 15-17 age group, the girls who abandon sport also due to the inconveniences they have experienced are actually double compared to their peers.
To highlight this phenomenon, and raise awareness of the need to make a cultural change, Buscofen® Premenstrual food supplement launched the campaign Free from Taboos, an awareness and education project that aims to make sport an area in which girls can also feel fully at ease and represented. A necessary cultural battle, for which the support of professional athletes from different fields and backgrounds, ready to offer advice on how to live in harmony with your body and train as best as possible even during the menstrual cycle.
It is the case of Deborah Spinelli38 years old, two children, triathlete and popularizer with an innate sporting passion also told through social profiles with hundreds of thousands of followers, who decided to support the campaign, bringing his contribution and personal experience. «I am a great promoter of physical activity and the project Free from Taboos powered by Buscofen® Premenstrual It really excited me: finally we're talking about it and trying to do something positive. We need to fight to get these topics across, especially among young people. Above all, we need to change the perception of the female figure in sports, where unfortunately we still suffer from negative social conditioning and many, too many prejudices."
We wanted to delve deeper with her.
Based on your experience "in the field", what are the clichés related to the menstrual cycle that should be fought?
«First of all, when you have your period you don't have to do anything, but just rest because your body needs it. An outdated and unfounded belief. This is why it is important to disseminate information, to spread a culture of health based on physical activity among young people, dismantling old preconceptions such as that "in those days" you can't do sport. Menstruation must be perceived as a natural physiological condition of women and must not represent a limit to a healthy lifestyle. Another preconception is linked to pregnancy: if you are pregnant you are "sick", you don't have to do anything, you don't have to make any effort. In reality, if there are no contraindications or ongoing pathologies, there is no reason why a pregnant woman cannot take long walks and continue to lead a healthy lifestyle as she has always done. I, for example, always under strict medical supervision, ran until the fifth month, and on the day I gave birth, I walked 15 km in the morning!
How is your relationship with your period? Are there moments during sporting activity in which it creates particular discomfort for you?
«I'll make a premise: I come from a family of sportsmen, my mother was an athlete at a national level, she won the Italian record in the 800 and 1500 meters at the age of 13. In the family, we have a slightly different mindset from that which is still, unfortunately, linked to certain gender stereotypes such as the one according to which if you have your menstrual cycle you have to stay in bed. With her lifestyle based on physical activity, my mother always made me perceive menstruation as a completely natural physiological moment. So, basically, I grew up believing that there may be limits related to the menstrual cycle but that they can easily be overcome. Obviously I'm not referring to menstruation linked to pathological situations, because that's another matter."
Can the cycle affect sports performance?
«Personally I have never experienced particularly problematic situations. Certainly during the menstrual period I have a noticeable decline in athletic performance, also because I practice an aerobic, physical resistance sport, where therefore already in a normal situation many red blood cells are burned. I often become anemic and during menstruation this physiological condition becomes much worse. However, I have learned to listen to my body and during my period I simply carry out less intense activity than what I do when I don't have my period. I don't experience it as something frustrating, but as a passing and transitory condition."
Does anything change in terms of food during the days of the cycle? Do you adopt a specific diet to better support your training?
«I have a nutritionist, but I'm not an athlete who strictly follows diets, I eat everything and just enough. Moreover, constant physical activity helps regulate the body in various areas, including food. The body itself tells you what it needs. During the menstrual cycle, for example, I sometimes crave carbohydrates, because I do things more slowly. When there are longer workouts I also go for fats. In general, I very naturally focus on foods that support that type of activity."
What are the often overlooked benefits linked to sport during the menstrual cycle?
«In general, thanks to sport, the discomfort caused by menstruation is alleviated a lot. It improves mood because physical activity stimulates the production of serotonin and endorphins, all biochemical substances that combat anxiety and depression. Pain is also reduced, because endorphins themselves are natural analgesics. Furthermore, hormones are regulated and therefore thanks to physical activity you will be able to have a more regular cycle, a better quality of sleep, a reduction in swelling by acting on water retention and, more generally, an increase in self-esteem linked to physical aspect. After all, I too sometimes wake up and say "I don't feel like doing anything!", I cry for no reason and I'm in pain. But I understand that it is simply laziness and not actual feeling ill, which implies being at rest (that's a sensitivity you get when you regularly practice physical activity!). So I take my shoes, put them on and go running anyway. And when I come back I feel much better, with myself and with others. Of course, there may be some inconveniences related to tampons, but put an internal one on and it's over. In short, thanks to physical activity you can perfectly cultivate your psychophysical well-being. Even, and above all, during the menstrual cycle."
For girls who train at a competitive level, or who in any case practice a sport regularly, what type of solutions do you suggest they adopt?
«It's extremely subjective. For example, my mother was strong with her menstrual cycle, I get stuck. It's also true that I do slightly different distances from those she did, my commitment is prolonged and the Triathlon – which always includes swimming, cycling and running – involves slightly longer training sessions. Much therefore depends on the type of physical activity practiced: a footballer will have a different cardiovascular commitment compared to an athlete who practices ironman or a volleyball player. The advice, in general, is to first of all know how to listen to each other, not to act like "phenomena" and, above all, to share this completely natural condition with your athletic trainer to define an ad hoc preparation based on the menstrual cycle. But there are also athletes who do not have any type of problem and can do extremely intense training because they do not experience any physical or organic discomfort. The first thing, in general, is to respect the body, because often athletes – caught up in the rush to improve results quickly – tend to overdo it and not respect it. Sport must instead be a primary prevention tool to maintain your health and cultivate it every day, making correct and balanced planning: the results come if you respect your body as best as possible, even in the menstrual phase. And they will certainly be long-lasting."

Source: Vanity Fair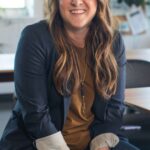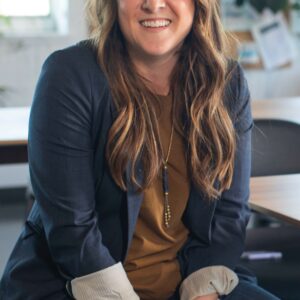 I'm Susan Karen, a professional writer and editor at World Stock Market. I specialize in Entertainment news, writing stories that keep readers informed on all the latest developments in the industry. With over five years of experience in creating engaging content and copywriting for various media outlets, I have grown to become an invaluable asset to any team.