Deel, an international recruitment company, claims that against the backdrop of rising salaries in Argentina, withdrawals from BTC and ETH increased by 21%.
Deel Recruitment Agency
posted research findings in the 2021 State of Global Recruitment report. Amid an influx of Argentinian talent into multinational marketing, product, and sales firms, the report states that there has been an increase in the withdrawal of money from cryptocurrencies in Argentina.
Deel COO Dan Westgarth claims that the salaries of Argentines providing services to international companies have increased by 21% over the past six months and this has led to an increase in cryptocurrency withdrawals in Argentina.
"We are seeing an increase in crypto withdrawals in Argentina. We currently offer withdrawals in BTC, the most popular in Latin America, ETH, USDC and SOL via Coinbase."
The Deel report states that the most used cryptocurrency for global withdrawals is Bitcoin, with 63% of transactions associated with its use. The second place is occupied by ether, 23% of assets were withdrawn in this cryptocurrency. USDC stablecoin, Solana and Dash cryptocurrencies are used less often.
The authors of the report note that of all Latin American countries in Argentina, the largest number of freelancers enter into contracts for salaries in cryptocurrency. According to the authors of the report, this is facilitated by the legal situation and the level of acceptance of cryptocurrencies in Argentina.
The loyal attitude of the Argentine authorities towards cryptocurrencies largely contributes to maintaining the purchasing power of citizens. More and more Argentine freelance platforms and marketplaces are creating conditions that make it easier to conclude contracts and receive salaries in cryptocurrencies.
Argentinean cryptocurrency exchange Lemon Cash recently increased its issuance of peso- and bitcoin-denominated credit cards to 3 million amid rush demand among local residents. Along with the interest in cryptocurrencies in Argentina, the number of frauds has increased. The Central Bank of the Argentine Republic (BCRA) reacted to this. The supervisory authority warned investors about the dangers of advertising offering non-transparent schemes for earning money on cryptocurrencies. In addition, the country's authorities are trying to improve the financial situation on the boom of cryptocurrencies. Last year, the Argentine government imposed a 0.6% tax on the country's cryptocurrency exchanges.
Source: Bits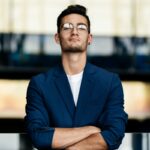 Donald-43Westbrook, a distinguished contributor at worldstockmarket, is celebrated for his exceptional prowess in article writing. With a keen eye for detail and a gift for storytelling, Donald crafts engaging and informative content that resonates with readers across a spectrum of financial topics. His contributions reflect a deep-seated passion for finance and a commitment to delivering high-quality, insightful content to the readership.