DeFi projects on Binance Smart Chain continue to lose money as a result of fast loan hacks. Crypto assets worth $ 1.9 million were withdrawn from the PancakeHunny protocol.
How reported experts from the computer security company Peckshield, cybercriminals managed to steal 388 BNB and 1.7 million TUSD. The total amount of stolen crypto assets was $ 1.9 million.
"The break-in was carried out due to an error in the inflation system. It allowed using a small amount of ALPACA tokens for staking and receiving a large amount of TUSD. These tokens were then used to issue a large number of HUNNY tokens, "the researchers write.
The developers of PancakeHunny told how the hack happened. According to them, the hackers first received an instant loan of 53.25 BTC from the Cream Finance project and used it to obtain 2,717,107 TUSD in the Venus project. These funds were used to manipulate the price of the BNB / TUSD pool on PancakeSwap.
The attackers used 50 different addresses to deposit 38,250 TUSD into the HUNNY TUSD vault. Then they withdrew 2 842.16 TUSD and issued 12 020.40 HUNNY, which they exchanged for 7.78 WBNB. This was all repeated 26 times for 50 wallets.
To get an instant loan, the hackers used the Typhoon Crypto and Tornado Cash platforms. Anyswap, Celer Network and Synapse Protocol were used to withdraw funds to the Ethereum network.
Recall that at the end of September, the pNetwork interoperability project was hacked. The hackers managed to withdraw 277 pBTC, which was $ 12.7 million at the exchange rate at the time of the hack.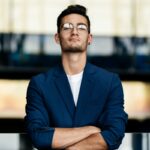 Donald-43Westbrook, a distinguished contributor at worldstockmarket, is celebrated for his exceptional prowess in article writing. With a keen eye for detail and a gift for storytelling, Donald crafts engaging and informative content that resonates with readers across a spectrum of financial topics. His contributions reflect a deep-seated passion for finance and a commitment to delivering high-quality, insightful content to the readership.