More than 350 doctors in Indonesia have contracted the coronavirus despite being vaccinated with CoronaVac from Sinovac Biotech, and "dozens" of them have been hospitalized. The reason is probably a more infectious and virulent delta strain (Δ, aka B.1.617.2, first discovered in India), writes Reuters, citing health authorities in the city of Kudus, Central Java province.
To date, almost 33 million doses of various vaccines have been introduced in the country (mainly CoronaVac), over 1.4 million doctors have been fully immunized.
Most physicians, whose vaccine protection has been "broken" by an infection, there were no symptoms COVID-19 and they self-isolate at home, but "dozens have been admitted to hospitals with high fever and low oxygen saturation."
CoronaVac is a traditional vaccine; it contains inactivated (killed) whole viral particles of SARS-CoV-2, which makes it possible for the immune system to familiarize itself with its various antigens, and not only with the S-protein, as in mRNA and vector vaccines. Used in China, Chile, Bolivia, Mexico, Turkey, Indonesia, Brazil and Ukraine.
There is now an outbreak of COVID-19 in Qudus, believed to be caused by the Δ strain. The percentage of occupied beds in the district hospitals exceeded 90%.
Indonesian doctors were among the first in the country to receive the vaccine – they have been vaccinated since January. Almost all of them are immunized with CoronaVac – the same biological product that is now offered in mass vaccination centers and outpatient clinics and in Ukraine.
Despite the fact that new variants of SARS-CoV-2 reduce the effectiveness of the first generation vaccines, the number of Indonesian doctors dying from COVID-19 has dropped significantly – from 158 deaths in January to 13 in May.
Reuters writes that "at least five doctors and one nurse died in the country from COVID-19, despite being vaccinated" (one of them received only the first dose, and the doctor in Kudus had a concomitant pathology).
Read also: German vaccine competitor Pfizer showed modest effectiveness against COVID-19
In Jakarta, radiologist Prigjo Sidipratomo told Reuters he knows "at least half a dozen doctors in the city" who have been hospitalized with COVID-19 in the past month despite being vaccinated, with one in intensive care.
It is not known how effective this vaccine is against the Δ strain. Such data (at least in the public domain) is not yet available not only in the fourth most populous country in the world (~ 267 million), but also anywhere else. By mid-June, the number of administered doses of CoronaVac in the world exceeded 430 million.
Meanwhile, in mid-May in Indonesia, they wrote that "the effectiveness of CoronaVac in real conditions is even higher than in clinical trials."
See also: German Scientists: AstraZeneca – Pfizer Mixed Vaccination More Effective than Accepted Schemes
In health care they call: despite the reduced effectiveness of the current vaccines against mutant strains, you need to be vaccinated with any vaccine available and approved by the WHO (and not "wait for a pfizer", which will not soon appear in the public domain in Ukraine). Later, experts say, it will be possible to enhance protection through an additional dose of this or another vaccine: research is currently underway on this topic.
In May, Brazil found that the effectiveness of CoronaVac in protecting against COVID-19 with symptoms against the γ-strain (first appeared in Brazil) after two doses in people 70 years and older reaches ~ 42%.
Previously, it was also reported there that one dose of CoronaVac per ~50% effective against symptomatic COVID-19. Moreover, one dose is more effective in women than in men (data from Turkey).
Chile stated that CoronaVac in ~89% cases protects against hospitalization with COVID-19.
The Oxford-AstraZenec vaccine is ineffective against mild to moderate β-covid covid (first discovered in South Africa), but it and Pfizer are effective against admission with Δ-covid.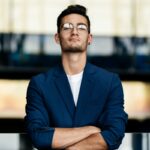 Donald-43Westbrook, a distinguished contributor at worldstockmarket, is celebrated for his exceptional prowess in article writing. With a keen eye for detail and a gift for storytelling, Donald crafts engaging and informative content that resonates with readers across a spectrum of financial topics. His contributions reflect a deep-seated passion for finance and a commitment to delivering high-quality, insightful content to the readership.