Brazilian industry lost steam in September amid signs of stagnant demand, with new work expanding at the slowest pace in seven months, even as inflation showed signs of easing, the Purchasing Managers' Index (PMI) survey showed. acronym in English) of S&P Global.
Data released this Monday (3) showed that Brazil's manufacturing PMI dropped to 51.1 in September, from 51.9 in August, remaining in expansion territory for the seventh straight month, but at the weakest level in that period. .
Although the increase in sales and efforts to rebuild inventories have given support to the sector in the month, the data indicate a fall in the index in the third quarter to 52.3, from 53.4 between April and June, according to the survey.
The rise in new orders, the largest subcomponent of the PMI, was much less intense in September, at the weakest pace of the current seven-month sequence of expansion.
According to S&P Global, the expansion was held back by reduced purchasing power of customers, weakness in the automotive sector and weak retail sales.
Weaker global demand restricted the entry of new export orders in September, which fell for the seventh straight month and saw the biggest contraction since mid-2020.
"There are clear and worrying signs that demand is faltering, in parallel with the increasing speed of contraction in international sales, amid challenging global economic conditions," said Pollyanna De Lima, associate director of economics at S&P Markit.
"The PMI figures for China, Brazil's biggest export market, highlight notable declines in purchasing and production activity among goods manufacturers in September."
Despite weak demand, producers continued to increase production, at a stronger pace than in August, with companies citing efforts to replenish inventories.
The September data still showed a considerable decline in cost pressures, with input prices rising at the weakest rate in nearly eight years. Lower prices of commodities, metals and plastics contributed to this result.
In the face of lower cost pressures, competitive conditions and weak sales, selling inflation also cooled in September, with prices rising at the slowest pace since December 2019.
Entrepreneurs in Brazilian industries still maintained their optimistic outlook on production prospects ahead, with three quarters of respondents predicting growth. They also cited new product launches; investment in capacity, technology and marketing; and prospects for better operating conditions after the presidential election.
This optimism favored job creation in the sector, with indications of employee readjustments, expansion plans and efforts to meet deadlines. Still, the pace of hiring was the slowest since April.
Source: CNN Brasil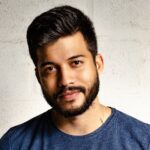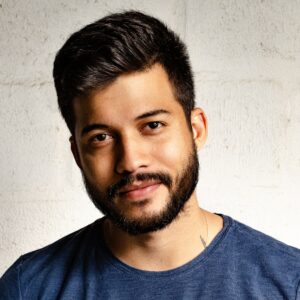 I am Joe Jameson, author of World Stock Market. I have a fascination with the stock market and how it affects our world. I enjoy writing about my findings and hope to help others understand this complex system.