- Article Top Advertisement -
A risk 23% lower to develop forms of senile dementia compared to those who follow the Mediterranean diet in a non-homogeneous and constant way. This, according to a study by the University of Newcastle, would be the beneficial effect of following a diet also typical of Italy, rich for example in fruit, dried fruit and fishwith little red or processed meat, cereals, legumes And extra virgin olive oil.
The study, published in BMC Medicinesis one of the largest of its kind because – compared to others, with an often small number of volunteers – it was able to analyze data from 60,298 individuals excerpts from the note UK Biobank, a huge dataset of health information from British patients who, among other things, completed questionnaires about their dietary habits. The authors, including the main Oliver Shannonexpert in human nutrition and aging who coordinated the work together with Emma Stevenson And David Llewallynscored each patient based on how closely their regimen resembled a traditional Mediterranean one. All this for ten yearsa period in which 882 cases of dementia occurred among 60,298 individuals.
- Article Inline Advertisement 1-
Obviously the scientists – together with colleagues from other universities such as those of Edinburgh and Exeter – also took into consideration the genetic risks, trying to make the survey as free as possible from other factors, although in this type of in-depth analysis there is always a margin linked, for example, to socio-economic levels and the places where one lives or to other elements that are difficult to quantify. Yet, in hindsight, even in those who were genetically predisposed, eating that way made a certain difference (for the better). "Dementia impacts the lives of millions of people around the world and there are currently limited options for treating this condition," Shannon explained. "Finding ways to reduce our risk of developing dementia is, therefore, one of the top priorities for researchers and clinicians. Our study suggests that following a more Mediterranean diet could be a strategy to help people reduce their risk of dementia."
As always, further investigations are needed, for example to better understand the interaction between diet and predisposing genetic factors or to diversify the origin of the volunteers (who are obviously all British or Irish) but the good news of the survey is precisely that following that regime is a beneficial mechanism for practically everyone: "The results of this large population-based study underscore the long-term benefits for brain health of consuming a Mediterranean diet, rich in fruit, vegetables, Whole grains And healthy fats – concluded Janice Ranson of the University of Exeter, also co-author of the survey – the protective effect of this diet against dementia is evident regardless of a person's genetic risk. Future dementia prevention efforts could go beyond generic healthy diet advice and focus on supporting people to increase their consumption of specific foods and nutrients that are essential for brain health.
New heart studies
Another survey confirmed the importance of this diet. Particularly in cutting down the risks of developing heart disease and premature death by 25%. This is actually a meta-analysis published on Heart which in turn compared 16 studies. If it is true that it in fact confirms what we already knew, it is equally true that it extends our knowledge on the point equally to women and men. Surveys of women, in particular, had been small in the past compared to those concentrated on males. From the comparison of the various studies emerges in particular as the women who followed the most attentively Mediterranean diet reduced the risk of developing heart disease by 24% and the risk of premature death by 23% I respect those who watched her inattentively. There was also a drop in deaths from stroke which, however, according to the survey, was not statistically significant.
"What we knew about the benefits of the Mediterranean diet before now was not specific to gender – explained alla Cnn David Katz, a specialist in preventive medicine and nutrition who was not involved in the study – adding that the cardiovascular benefits of a high-quality diet should be the same regardless of gender. Consequently, this was one "reaffirmation study"which demonstrates that the observed benefits for the Mediterranean diet in both men and women remain statistically robust when exclusively women are considered a major subgroup."
More stories from Vanity Fair that may interest you
Dementia, there are signs of neurological decline that can show up nine years early
The Mediterranean diet is the healthiest in the world: here's why and how to follow it
The "Planeterranea" is the new Mediterranean diet
Source: Vanity Fair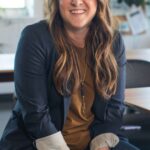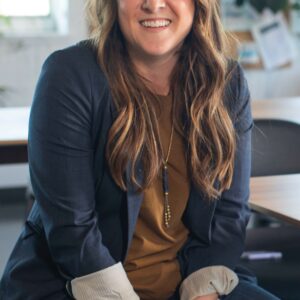 I'm Susan Karen, a professional writer and editor at World Stock Market. I specialize in Entertainment news, writing stories that keep readers informed on all the latest developments in the industry. With over five years of experience in creating engaging content and copywriting for various media outlets, I have grown to become an invaluable asset to any team.
- Article Bottom Advertisement -