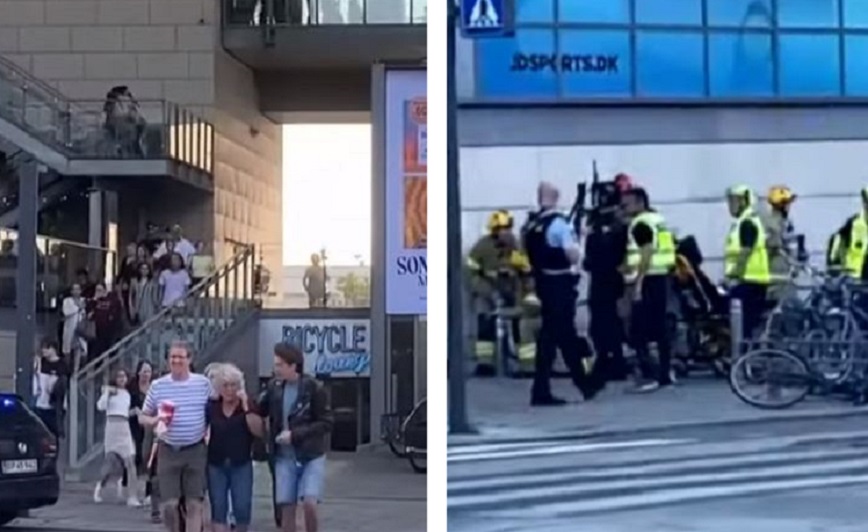 She is shocked Denmark from attack that took place in the mall Field's in Copenhagen, as noted shootingswith the police emphasizing that there are many dead, while the case of a terrorist attack is not ruled out.
As reported by Agence France-Presse the suspect who has been arrested is a 22-year-old Dane. There are currently no indications that there were more perpetrators of one, said police director Soren Thomassen.
The young man, who according to eyewitnesses was armed with an automatic rifle, was arrested shortly after the first police officers arrived at the Field's shopping mall, located between the center of Copenhagen and the city's airport.
"There are many injured and we now know there are many dead," Copenhagen police inspector general Søren Thomasen told a news conference.
"The the suspect's motive remains unclear, but the authorities "cannot rule out a terrorist act", he added. There are currently no indications that the 22-year-old had accomplices.
The shooting started around 17:30 local time, causing panic among those present. Many visitors to Field's had gone there in anticipation of the concert that British star Harry Styles was to perform at a neighboring concert venue. The show was eventually cancelled.
Eyewitnesses who spoke to Danish media said that the suspect was trying to "trap" the victims, telling them for example that the gun was fake, so they wouldn't hesitate to approach him. "He was psychotic enough to chase people, but he wasn't running," said a witness who spoke to public broadcaster DR.
When the first shots rang out, about a hundred people ran out of Field's. Others chose to hide inside.
"Suddenly, we heard gunshots, I heard ten and we ran as fast as we could to hide in the toilets," said a young woman, Isabella, who hid for two hours.
Heavy police forces arrived in the area and blocked all roads around the mall. Metro services were suspended and a helicopter was flying overhead.
Copenhagen police also tweeted that officers were sent to the mall after reports of shots fired. Authorities initially advised those inside the mall to remain where they were and await police assistance.
There is currently no information on the motive of the attacker, while when the first shots were heard, about 100 people ran out of the mallaccording to testimonies cited by local media.
It is noted that Field's has been operating since 2004 and is the second largest shopping center in Denmark, while it is located between the city center and Copenhagen International Airport.

Source: News Beast