The first four episodes of the last season of The Crown, available on Netflix, tell the story of the eight weeks before the death of Lady Diana. And that "crazy" summer oflove with the Egyptian entrepreneur Dodi al Fayed. In the TV series Dodi he asks lady D to marry him just a few hours before tragic road accident under the Alma Tunnel in Paris in which both would have lost their lives. But she rejects the proposal, explaining to him that she doesn't feel ready. Reality or fiction?
Dodi's alleged wedding proposal has been talked about for decades. And the matter became vitally important in 2007, when it became part of the investigation into the princess's death (along with the question of whether Lady D was pregnant, which she was not). Dodi's father, Mohamed al-Fayed, who died earlier this year, claimed that the very fact that Dodi and Diana were preparing to make their relationship and future wedding official had triggered the plot by the British royal family to kill the couple. The royal family, according to his account, he did not accept that Princes William and Harry could have a Muslim stepfather. And the car accident, Mohamed claimed, had happened by order of Philip of Edinburghhusband of Elizabeth II, to the British secret services.
Nothing has ever been proven. And many royal observers have never believed in the marriage hypothesis, also because Dodi and Diana met at the beginning of the summer of 1997. Could it be that they were already so in love? Richard Kaya journalist from Daily Mail that he was very close to lady D, does not rule it out. Because in the last phone call that the princess made to him just a few hours before her death she felt she was "happy like never before": "I can't say for sure that they would have gotten married, but in my opinion it was probable».
One thing is certain: Dodi had purchased a diamond ring in Paris, in the Repossi jewelry store on Place Vendôme. And it seems that she wanted to offer it to Diana in the apartment on rue Arséne Houssaye where the two were headed on the night of their death. Hypothesis supported by the fact that Dodi told his butler to prepare champagne with ice to welcome him and Diana on their return. The entrepreneur and the princess never returned to that apartment. And what happened to the ring purchased by Dodi a few hours before the accident is unknown. According to several observers, in any case, when the couple lost their lives on August 31, 1997 it hadn't been there yet – unlike what he says The Crown – no marriage proposal. But if there had been, probably Diana – as she says The Crown – he would have rejected her. Because she really wasn't ready to marry Dodi. The reason? He had just broken up with heart surgeon Hasnat Khanwhat a lot they consider his true great love.
Source: Vanity Fair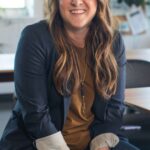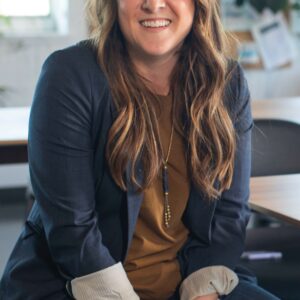 I'm Susan Karen, a professional writer and editor at World Stock Market. I specialize in Entertainment news, writing stories that keep readers informed on all the latest developments in the industry. With over five years of experience in creating engaging content and copywriting for various media outlets, I have grown to become an invaluable asset to any team.