- Article Top Advertisement -
It looks like a science fiction scenario, but it is the modern reality. A company, using artificial intelligence, digitally brings back dead people. By storing their memories, while they are alive, he creates an "avatar", one chatbotwith which relatives and friends of the deceased can communicate.
- Article Inline Advertisement 1-
It all started in 2016. O James Vlahos was informed how his father would die shortly from terminal lung cancer. So he decided to collect his memories, documenting his life. He collected everything, or almost everything, that his father could tell. After all – to a large extent – ​​we are the experiences we remember to recount. So he stored memories of his life, sayings he used, favorite songs and even his jokes.
"It was a great but dormant resource. I was craving something more interactive. So I spent a year programming my father's chatbot: Dadbotsaid James Vlahos.
As mentioned in euronews.next article, this "dadbot" could relive his father's stories through text messages, audio, images, and even video, creating an interactive experience that mimics the unique aspects of a person as closely as possible. In this case his father. Although James Vlahos knew that this particular bot could not truly replace his father, he took it as a consolation, a way to remember him more vividly in a form of afterlife through artificial intelligence.
Digital Immortality
His personal story inspired him to found it HereAfter AIa US-based company, which it enables those interested to save their memories, so that later – if they pass away – they can turn into an "avatar".
Unlike a dusty album or a dormant social media profile, HereAfter AI proposes a method, which can it offers a kind of digital immortality. A second digital "life", which could offer solace for some, limiting the pain of loss.
"We already share a lot about ourselves on social media, but they are very specific 'snippets' of our lives. It's not the same process as sitting down with your personal biographer and going back in time, talking about what really made you who you are," James Vlahos told euronewsnext.
He also points out that instead of looking at the digital footprint left behind by people who pass away, HereAfter AI's model is based on solely on the consent of interested users, who must choose to give an in-depth interview and at the same time can choose with whom to share their "life story avatar".
"We want to be accurate and honest about our app," notes James Vlahos and continues: "We can't have an AI inventing things at the risk of them not being real to the original person, because that could be a horrible experience for relatives later."
According to euronewsnext, the response to the app so far has been positive. Users are shocked to hear the voices of their loved ones again and some discover stories of their parents that they had never heard before.
The rise of 'mourning technology'
It is a fact that preserving memories and passing on heirlooms is a timeless, one would say "innate", human desire. It is found in all ancient objects, in architecture etc. So it's no surprise that technology companies are looking for new ways to somehow "upgrade" this process.
With the entry into the era of Chatbots, the development of "mourning technologies" is also accelerating. The "live forever" application of the metaverse is also indicative, a creation of the company Somnium Space, which aspires to create a holistic digital self that can live forever within the metaverse. HereAfter AI hopes that with the development of ChatGPT it will be able to empower "avatars" with much greater conversational abilities. Always pointing out that the chatbot will remain focused on the information given to it by the user himself.
The dangers
Many express the fear that the use of artificial intelligence in "mourning technology" could cause serious problems, underlining that there is a risk that its users will cling to the past, unable to move on with their lives after losing their loved one.
"There is evidence from many studies that proximity seeking is actually associated with negative mental health outcomes," he told EuronewsNext Kirsten Smith, a clinical researcher at the University of Oxford. "The search for closeness can be a barrier to forging a new identity without the person who has died and to developing meaningful relationships with other people. It can also be a way of avoiding reality, of accepting that the other person has died, which is also a key factor in adjusting to the loss," he added.
For his part, James Vlahos argues that "moving on should not mean that you should also forget someone or let the memories of that person fade. If there is a means that makes us richer, I think that's a good thing."
Source: News Beast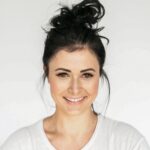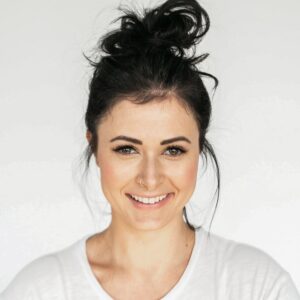 With 6 years of experience, I bring to the table captivating and informative writing in the world news category. My expertise covers a range of industries, including tourism, technology, forex and stocks. From brief social media posts to in-depth articles, I am dedicated to creating compelling content for various platforms.
- Article Bottom Advertisement -