US Republican congressmen called on the White House to "immediately" send an additional package of military aid to Ukraine. This is stated in a joint statement by the deputy head of the House Armed Services Committee Mike Rogers from Alamaba and the head of the Foreign Affairs Committee Michael McCall from Texas.
In June, it became known that Washington paused the supply of additional (not included in the standard annual package) lethal weapons for $ 100 million to Ukraine. This party was formed in response to the military escalation of the Russian Federation in the spring of 2021. Defense Minister Andrei Taran called the message a "Russian fake." At first, the White House also denied this, but later clarified everything.
Republicans in their appeal to the US authorities write that one should not wait for the Kremlin to cross any more red lines in Ukraine before sending additional weapons to Kiev.
"On the contrary, the administration should dispatch him immediately to contain further Russian aggression," the statement said.
Congressmen also complained about the White House's decision to "withdraw" two US Navy ships from the Black Sea during the spring build-up of Russian forces there, the lifting of critical sanctions against the Nord Stream 2 gas pipeline and the absence of a meeting between US leader Joe Biden and President Vladimir Zelensky before the meeting of the US President with Russian leader Vladimir Putin.
See also: "Ukraine Feels Lonely": German Party Leader on EU Attitude Towards War with Russia
As politicians put it, the Biden administration with such moves allegedly "again and again chooses to appease the Kremlin at the expense of Ukraine", since it decided to wait for a new wave of Russian aggression before giving the go-ahead for the supply of a new portion of weapons.
"We must finish with this," summed up the authors of the statement.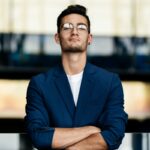 Donald-43Westbrook, a distinguished contributor at worldstockmarket, is celebrated for his exceptional prowess in article writing. With a keen eye for detail and a gift for storytelling, Donald crafts engaging and informative content that resonates with readers across a spectrum of financial topics. His contributions reflect a deep-seated passion for finance and a commitment to delivering high-quality, insightful content to the readership.