- Article Top Advertisement -
"Disabled", "differently abled", "blind". It will have happened to many, even just once, to use one of these words. Perhaps thinking, in good faith, of using a respectful and correct terminology.
But when it is not correct.
- Article Inline Advertisement 1-
Where is the error? These are words that we should learn to get rid of because, even if spoken with good intentions, they end up put the accent on an alleged diversity. Raising walls and barriers which instead language itself could and should have the strength to break down.
To explain it very well is Jacopo Melio who has dedicated much of his commitment as an activist to the subject and today also a book, published by Ericksonby title It's easy to talk about disability (If you really know how to do it).
Always at the forefront when it comes to raising people's awareness but also defending human and civil rights, Iacopo Melio has in fact thought of a practical and concrete guide, aimed at all those who really want to learn how to use the right wordsnot to be politically correct but to really give the own small contribution for the building a more inclusive society.
At the base, a basic assumption: there is only one right way to talk about disability and it is making it disappear from our point of view, returning to focus only on people.
Although there are still deeply rooted prejudices, Iacopo Melio thus reminds us that the disability does not exist: it is society that creates it whenever it hinders equality by not providing "everyone with the tools they need to be able to be equal to others", to express their abilities.
Disability is therefore a social product: it is we, with our behaviors, who make the lives of some more complicated than others. And it is we, with our words, who often end up fueling prejudice and discrimination.
Then you need to change things finally a different point of view and really oriented towards inclusion which is talked about so much but which often remains a chimera: a new perspective that begins with giving up bad habitsmany of which originate from language. Indeed, it is in the words we use that barriers are often hidden, all the more dangerous because they are unaware.
Any examples? In his book, Iacopo Melio provides several, explaining in detail why certain terms, often considered correct, are instead discriminatory.
"Disabled" it is the first. A term that emphasizes diversity and actually suggests the idea of ​​inferior abilities. Especially since – Melio explains – the adverb "differently" has now taken on the common imaginary opposite meaning, giving rise to formulas that we know well, such as "differently tall", "differently sympathetic" or "differently young". Often, what drives us to use terms such as "differently abled" to talk about disabilities is nothing more than the fear of talking about it, of offending someone or hurting their sensitivity. In short, we resort to periphrasis so as not to call things by their own namesimply and directly, as it should be done.
Other terms that have now entered the common lexicon are «Blind" And "Deaf". Have we ever stopped to think? At the base there is the same mechanism that leads to the use of the term «differently abled». That'adverb "not" in fact does nothing but highlight and underline the lack of something belonging to the "norm". When we speak of sensory disabilities – Melio underlines in his book – we should only speak of "deafness" and "blindness". Especially since the UICI defines itself as the Italian Union of the Blind and Visually Impaired. «Why shouldn't we listen to those directly concerned, calling them as they themselves ask?», reflects Iacopo Melio.
The list of words that fuel discrimination could go on: from «handicapped"which brings to mind – underlines the author – the idea that disability is a burden to carry, which weighs down, in fact, and crushes, up to "Having a Disability", which still indicates a certain confusion between disability and disease. Yet one can be affected by a disease without being disabled, and vice versa…
Someone will object that, after all, it is not the words that count but the facts. And this is precisely the first mistake we tend to make: because facts, as Iacopo Melio points out in his book, are generated by attitudes and attitudes depend on the social context and culture, itself formed by words and language that we use every day. A language that, with a little training and a pinch of empathy, we can train and learn. To really promote that cultural revolution towards true inclusion.
More Vanity Fair stories you might be interested in
Marina Cuollo: «Yes, people with disabilities have sex»
Politics, Max Ulivieri: «Disability? The great absentee from the electoral programs»
Marine Area: "More needs to be done on the narration of disability in cinema"
Source: Vanity Fair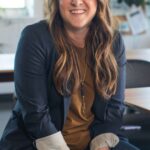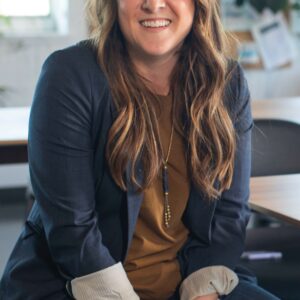 I'm Susan Karen, a professional writer and editor at World Stock Market. I specialize in Entertainment news, writing stories that keep readers informed on all the latest developments in the industry. With over five years of experience in creating engaging content and copywriting for various media outlets, I have grown to become an invaluable asset to any team.
- Article Bottom Advertisement -