DJI Mavic 3 has already appeared in stores: the new drone was finally filmed live in the hands of the user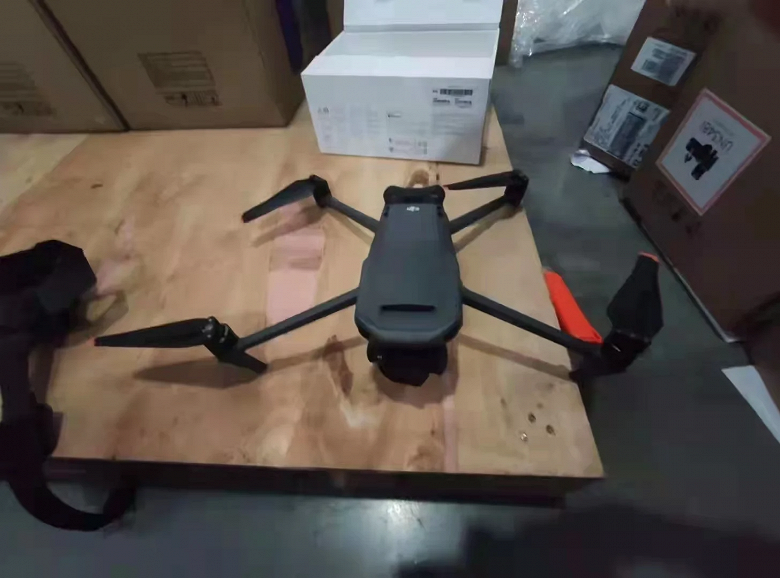 Before the presentation of the new DJI Mavic 3 drone, we received various information about its characteristics, and now real photos of the drone have been added to the leaks. In one photo, the drone is in the hands of the user, which makes it possible to estimate its dimensions.
The source adds that the first drones have already started appearing at dealerships. The photos are believed to have been taken in a warehouse in one of the stores that will soon begin selling the DJI Mavic 3 drone.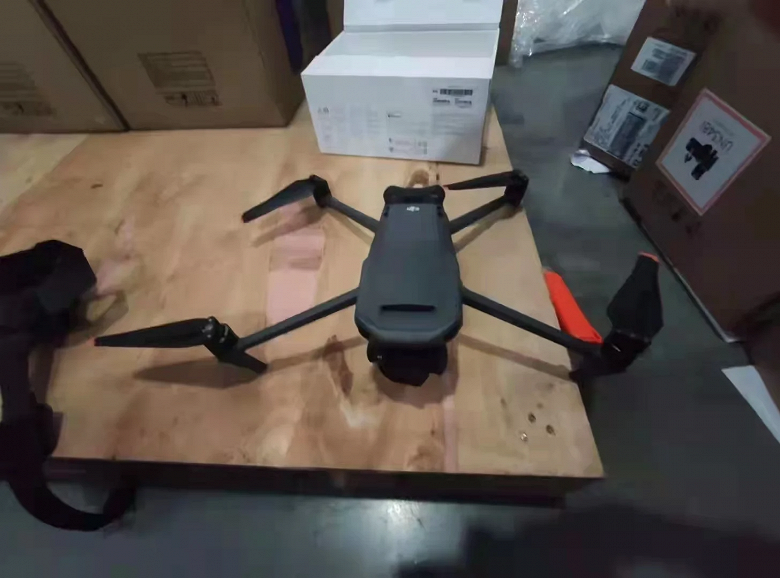 According to insider information, the battery of the new product will be 30% more than the batteries of the current generation models, so the DJI Mavic 3 will be able to stay aloft for 46 minutes. And this is 15 minutes longer than its predecessor could. The dimensions of the battery will be 124 x 44 x 42 mm.
The propellers are now devoid of any bending at the ends, which in combination with other design changes can mean less noise during operation. The DJI Mavic 3 has also been spotted on the FCC database, indicating its pre-release certification.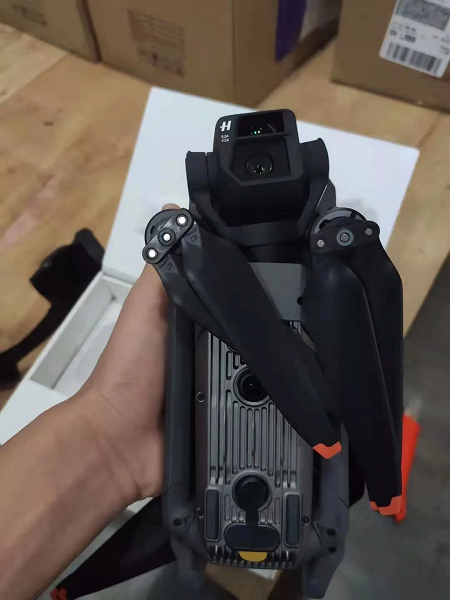 The presentation of the DJI Mavic 3 is scheduled for November 5 this year.
.