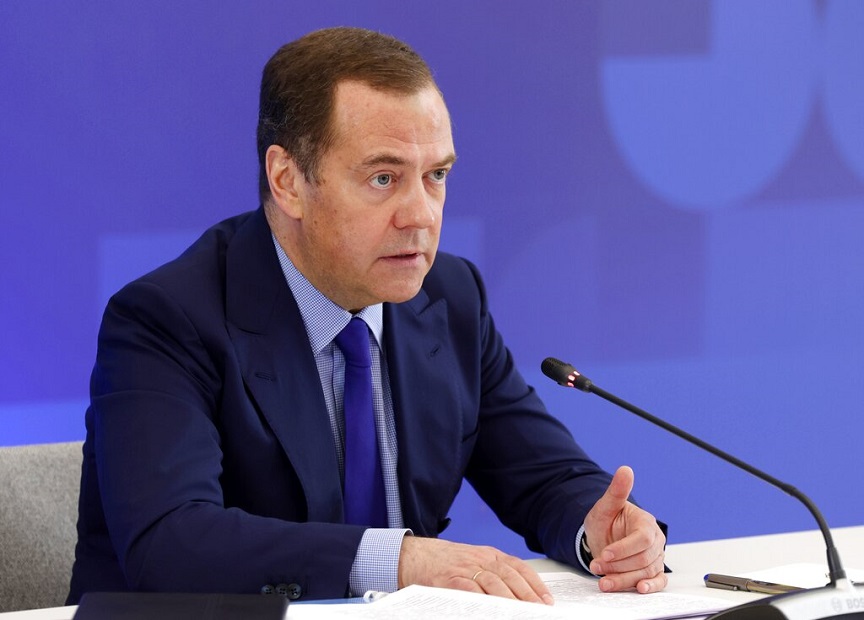 Western countries can not impose "nonsense" financial sanctions in Russia and at the same time demand that Moscow guarantee him global food supplyjudged yesterday Thursday (19/5) o Dmitry Medvedevthe former president of Russia.
The Minister of Foreign Affairs of USA, Anthony Blinkenblamed Moscow earlier yesterday, during a meeting of its Security Council UN on American initiative, how he is being held hostage "The food supply of millions of Ukrainians and millions of others in the world".
"Our country is ready to fulfill all its obligations"was Mr. Medvedev's reaction, "But also expects the contribution of its trading partners".
"Otherwise it does not make sense: on the one hand, they have imposed heavy sanctions on us, on the other hand, they demand that we ensure the supply of food. It does not go that way, we are not stupid "said the former president (2008-2012), current vice-president of the National Security Council of Russia, in a post on the Telegram platform.
Russia and Ukraine guarantee 30% of world food supply.
The United States and Russia, meanwhile, blamed the United Nations for worsening global food insecurity on Thursday.
Washington has demanded that Moscow allow its exports Ukrainian cereals stranded in Black Sea ports due to the war. "Stop the blockade of the ports on the Black Sea! Allow free movement of ships, trains and trucks carrying food outside Ukraine »demanded Mr. Blinken.
"Stop threatening to suspend the export of food and fertilizers to countries that criticize your aggressive war," he added.
Complaining that which characterized the intention of Western governments to impose responsibilities on Russia "For all the problems in the world"the Russian ambassador to the UN Vassily Nebenzia flatly rejected the accusations of the US and others.
The global food crisis has been raging for some time, and the causes include rising inflation, rising insurance costs, supply chain difficulties and "speculation in Western markets," the Russian diplomat said.
The previous day, the UN Secretary General Antonio Guterres He also called on Russia to allow grain exports from Ukraine.
Source: News Beast