- Article Top Advertisement -
Headphones and earphones, increasingly sophisticated and with a powerful sound and even defined by certain "space" brands, put a strain on thehearing. Especially teenagers and the younger sections of the population, who would be at risk all over the world. According to a study published in the BMJ Global Health they would be at least one billion people who could lose, or see their hearing abilities significantly worsened due to the explosion of headphones and earphones for every price range and above all worn for many hours a day.
For the authors of the survey, their excessive use, as well as live music concerts, constitutes a profound risk factor. Currently, over 430 million people suffer from disabling hearing loss and young people are particularly vulnerable to this condition because they use devices at high volumes. However, it must be said that some operating systems, such as Apple's iOS, repeatedly warn users when the noise level around them exceeds a set decibel threshold.
Even the noise regulations they are poorly applied, the researchers add. "There is an urgent need for governments, industry and civil society to prioritize global hearing loss prevention by promoting safe listening practices," the authors write in their paper. In short, the initiatives of the most enlightened producers are not enough: new regulations are needed and above all the awareness that the situation has changed even compared to a few years ago, reads the paper.
Some previous research had already found that people often turn up the volume on their phones, headphones and earphones up to levels of 105 decibels, the same threshold of entertainment venues where music tends to be played between 104 and 112 decibels. These exceed the permissible level of 80 decibels for adults And 75 decibels for childrenindicating that headphones are clearly an important cause of hearing loss.
The researchers wanted to understand how many teenagers and young adults listen to loud music unsafely and use these figures to estimate how many of them, on a global scale, are at risk of hearing loss. The team then scoured search databases for relevant studies published in English, French, Spanish and Russian involving people aged between between 12 and 34 years and report objectively measured device output levels and duration of exposure. It was therefore, in detail, a meta-analysis on 33 studies for a total of 20,000 participants equally divided into surveys on individual listening and others on crowded and noisy entertainment venues.
Thus the researchers came to estimate the number of young people worldwide who could lose their hearing considering the global population of 12-34 years in 2022 (2.8 billion) and the more optimistic calculations of exposure to excessively loud noise, calculated based on the existing literature. They found that the 24% of young people listen to music too loud on their devices, while 48% of them go to concerts evidently subjecting himself to hours of loud shows. Based on these figures, the team estimates that the global number of adolescents and young adults who could potentially be at risk of hearing loss fluctuates. between 0.67 and 1.35 billion.
More stories from Vanity Fair that may interest you
World hearing day, over half of Italians have never checked it
6 tips to protect your hearing during the summer season (and beyond)
Source: Vanity Fair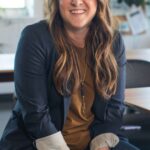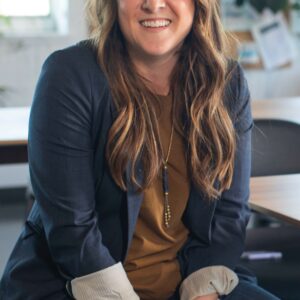 I'm Susan Karen, a professional writer and editor at World Stock Market. I specialize in Entertainment news, writing stories that keep readers informed on all the latest developments in the industry. With over five years of experience in creating engaging content and copywriting for various media outlets, I have grown to become an invaluable asset to any team.
- Article Bottom Advertisement -