It is often talked about, especially near theMarch 8, ma the gender gap remains one of the most conditioning nodes in the world of work. Both in terms of employment levels and career prospects.
The new head of the government Mario Draghi he underlined this since his first speech to the Senate, rattling off disturbing data (Italy boasts one of the worst wage gaps between men and women in Europe, and the employment rate is around 18 points out of a European average of 10) but the problem is of course on a global scale.
So much so that, to take a recent example, the appointment of Ngozi Okonjo-Iweala he president of the World Trade Organization made headlines precisely because no woman had ever held office before. In the same weeks as the change at the top of the WTO, on an undoubtedly different but strategic level in its field, the largest law firm in the world specialized in labor law Littler, he made a woman sit in his most important chair for the first time. Erin Webber, an American from Missouri, has become both president and managing director of a company with offices worldwide and a network of approximately 1,600 lawyers. But beyond the career record, Webber's point of view is particularly interesting because he has always personally dealt, specifically, with professional discrimination based on sex, age, ethnicity or disability.
Could you tell us something about your way to the Littler summit?
"When I joined Littler as a senior associate in 2001, the managing director was a woman named Wendy Tice-Wallner. This element did not escape me, and it made me realize that I was in a place where a woman could assert herself and be taken seriously. I remember that in one of my first annual company retreats an image of a senior was projected on the screen, in celebration of her 30 years in the company, and I thought: "Is this really so? A woman partner for 30 years already? ". And this was almost 20 years ago! Since then, I myself have been on the board for 10 years, holding top positions including head of the Denver and Kansas City offices. This new role for me represents a natural evolution. I have always tried with all my heart to have a positive impact on the company, and now it is exciting to be able to do so in this new position ».
Thinking also about the day of 8 March, what reflection do you feel you can make on the progress that has been made to combat gender inequalities in the workplace, and where should we go even further?
"In recent decades, certainly many steps forward have been made. However, there is still a lot of work to be done and the pandemic has opened up further challenges. To begin with, a disproportionate percentage of women have had to leave their jobs to take care of the household duties and various forms of assistance that have become necessary, and have done so by putting aside and putting their careers on hold. It is important that employers recognize this, and that they find ways to help women become actively involved in their professions. At Littler, for example, we have created a "Parenting Initiative" designed to support lawyers – not just women – who have to juggle work and family life as jugglers. It includes individual coaching, support programs and additional benefits for the care and education of children. As a woman and mother who holds a management position, it is essential for me that all women who work in our organization feel that they have the necessary tools to succeed and grow within the company, without having to make unreasonable sacrifices in personal life. and familiar. We have also long had a Women's Leadership Initiative precisely with a goal of promotion and support in this sense. Speaking instead of the work that still needs to be done, I think that – especially in the environment of law firms – it is decisive that from the beginning of their careers women can compare themselves with experiences and projects that help them not only to increase their skills but also to understand the dynamics of management and how much work strengthens their self-esteem ».
How do you think a work environment can be created different and inclusive?
«The structures organized in an inclusive way have better performances, and this is shown by the numbers. The more points of view we have, the more creative we can be in finding solutions, both internally in the workplace and in solving our customers' problems. To give an example that affects me directly, one of my first decisions in the new position was to appoint a colleague as our first Chief Inclusion, Equity and Diversity Officer. Inclusion, fairness and diversity have always been among Littler's priorities, but I believe that putting a specific figure in the management ensures that everything the company does (every single initiative, every single decision) will be filtered through this lens. . My arrival in the position of managing director alongside the reappointment of Kate MrKonich Wilson as head of the board of directors, which means that the two top leadership positions at Littler are held by women. I would add that two-thirds of the members of our board of directors and our entire steering committee are women, people of different ethnicities and individuals who identify as LGBTQ +. I think this testifies how important it is considered, within society, that different subjects have a place at the decision-making table ".
What does it mean to play a managing role in a global company in the midst of a pandemic?
"Honestly, while I had hoped to fill this role one day, I certainly never imagined it would happen in the midst of a global pandemic. That said, every crisis also represents an opportunity. My predecessors in these assignments have really prepared everything well from the beginning, and thanks to a network of strong technological skills and a consolidated system of infrastructures we have been able to promptly assist our customers over the last year, through this unprecedented crisis affecting the workplace. It is no secret that clients today are looking for additional values ​​in their law firms, and we have been able to count on decades of investments on the technological front, to offer distance legal services in an increasingly efficient and truly world-wide way ".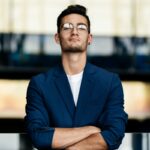 Donald-43Westbrook, a distinguished contributor at worldstockmarket, is celebrated for his exceptional prowess in article writing. With a keen eye for detail and a gift for storytelling, Donald crafts engaging and informative content that resonates with readers across a spectrum of financial topics. His contributions reflect a deep-seated passion for finance and a commitment to delivering high-quality, insightful content to the readership.