After the transition of Ethereum to PoS, and, accordingly, all tokens based on Ethereum, the "meme cryptocurrency" Dogecoin was in second place in terms of capitalization among coins on PoW.
Now Dogecoin is in 10th place in terms of capitalization. But among cryptocurrencies based on the Proof-of-Work (PoW) algorithm, it occupies the second position, second only to Bitcoin. The capitalization of DOGE is $7.8 billion, while the closest competitor on this algorithm, Ethereum Classic, has only $4.7 billion.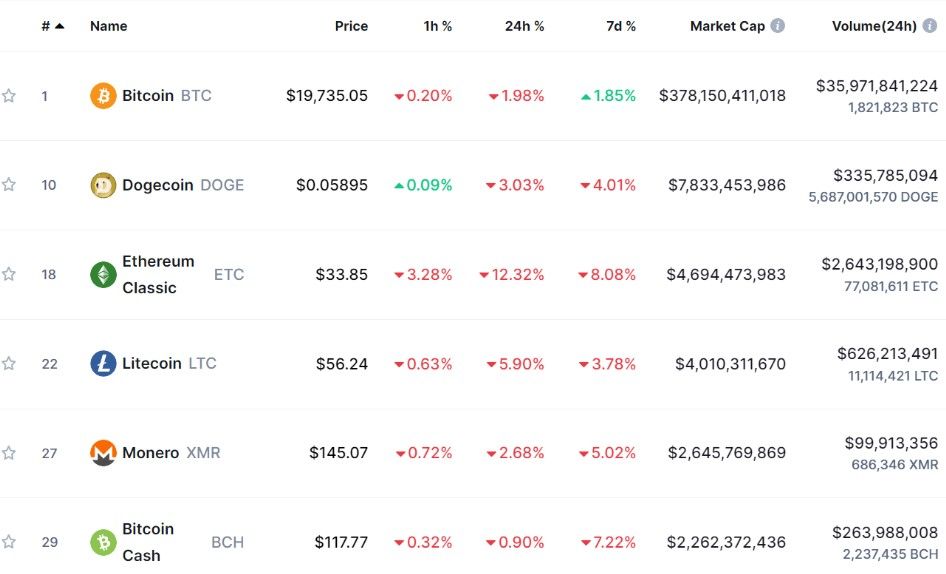 This caused a mixed reaction in the cryptocurrency community. DOGE fans say they never thought Dogecoin would reach such heights. Other users write that people will not be able to take the cryptocurrency industry seriously if some coin, created as a joke, occupies such a high position.
Analysts note that the transition of Ethereum to Proof-of-Stake (PoS) may put pressure on other cryptocurrencies on PoW, as this algorithm requires a lot of energy. So, the founder and CEO of the Australian company Labrys noted that Bitcoin could also be under pressure.
Recall that earlier the developers from the Dogecoin Foundation announced the work on the DOGE-ETH bridge, which will allow you to move DOGE coins to the Ethereum network and back.
Source: Bits