This is what you need to know to trade today Tuesday, September 28:
Markets are looking to move higher after pulling back amid rising yields and energy issues. The US dollar is losing some ground ahead of Fed Chairman Jerome Powell's testimony. Power shortages are gaining more traction as cryptocurrencies recede amid talks on regulation.
10-year US Treasury yields have fallen below 1.50% after several days of rising. The upward move is related to the Federal Reserve's tapering signal last week and the outlook for higher inflation, as reflected in energy prices. At the time of writing, falling yields on US debt allow the dollar to take a breather from its gains.
The president of the Federal Reserve Jerome Powell to testify before Congress on Tuesday. In his prepared remarks already released, Powell stresses that he would act against sustained inflation and that higher prices and hiring shortages could be more sustained than anticipated. On the other hand, you see continued strong growth.
Powell is willing to emphasize that ending bond purchases does not mean imminent rate hikes, echoing comments from Fed Governor Lael Brainard. His colleagues Michelle Bowman and Raphael Bostic are scheduled to speak later in the day.
Resignations at the Fed: Boston Fed Chairman Eric Rosengren and Dallas Fed Chairman Robert Kaplan will resign in the coming days following revelations of active operations surrounding central bank decisions. Kaplan stood out as a hawk and his departure could tip the Fed into a pessimistic stance.
Energy problems: China is struggling with cuts to energy sources in several regions, threatening to slow down the economy. Coal and other fuels used to create electricity are hard to come by. In the UK, the army has been put on hold in case gas stations need to be filled, amid a shortage of truck drivers.
The rise in natural gas prices in Britain and Europe it is weighing on sentiment. The crude WTI trades above $ 75, while the Brent has exceeded $ 80.
The indicator consumer confidence del Conference Board by September it is ready to increase. It is essential to note that the August sentiment drops did not lead to lower consumer spending.
On Monday, the United States reported better-than-expected durable goods order data for August, up 1.8%.
The EUR/USD clings to 1.17 as the dollar softens and ahead of a speech by the president of the European Central Bank, Christine Lagarde. On Monday, Lagarde remade his position that inflationary pressures would ease.
The GBP/USD remains at 1.37 after the Governor of the Bank of England, Andrew Bailey, repeated its position that interest rates could rise before the bond purchase plan is concluded.
Debt ceiling: Senate Republicans blocked legislation that would fund the US government. Investors continue to ignore the possibilities of a US default on their debt, as such situations have been resolved in the past.
cryptocurrencies: Bitcoin is trading below $ 43,000, Ethereum is below $ 3,000 and ADA is under pressure around $ 2.15. Regulatory concerns appear to be the driver behind the most recent slump.
.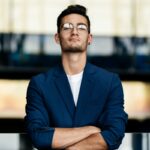 Donald-43Westbrook, a distinguished contributor at worldstockmarket, is celebrated for his exceptional prowess in article writing. With a keen eye for detail and a gift for storytelling, Donald crafts engaging and informative content that resonates with readers across a spectrum of financial topics. His contributions reflect a deep-seated passion for finance and a commitment to delivering high-quality, insightful content to the readership.