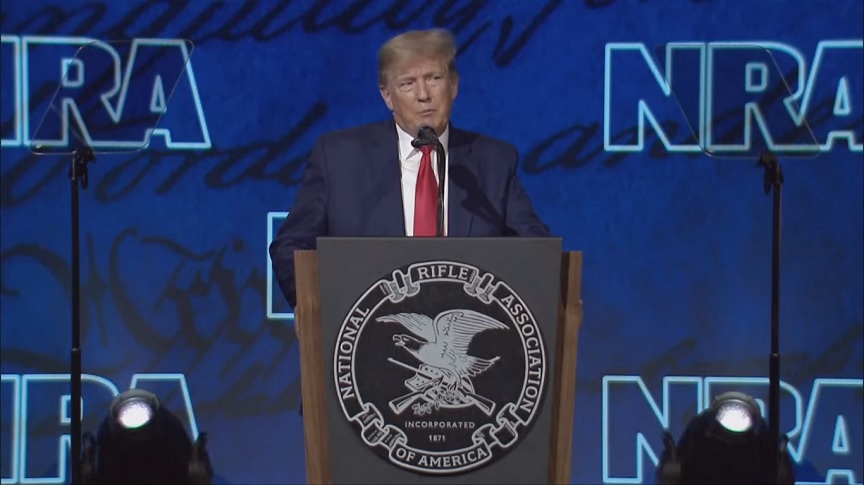 The former president of USA, Donald Trumpasked today (28/5) to "Arm the citizens" to fight "Evil in our society" who, as he said, is responsible for the Texas elementary school massacre.
"The existence of evil in our society is not a reason to disarm law-abiding citizens"Trump said at her conference NRA, the powerful lobby in favor of gun ownership, which took place about 450 km from the town of Uvalde, where 19 children and two teachers were killed by the fire of an 18-year-old. In fact, Trump read the names of the victims and at the end of each of them an electric bell rang. A large crowd had gathered outside the Houston Connection Center to protest.
Donald Trump has accused his White House successor, Joe Biden, and the Democratic Party of being politically exploited. "The tears of mourning families"trying to pass anti-gun laws.
The butcher was one "Insane out of control"stressed the former resident of the White House and added: "It will burn in hell".
However, it did not stop there. Criticized the efforts for stricter controls on gun owners, argued that "If the US has to provide $ 40 billion in aid to Ukraine then it can certainly improve school security so we can be sure that our children will return home.".
He stressed that the nation must change its approach to mental health issues and stressed that all this is the result of broken families. He called for schools to have a single entry point, and said there should be stricter security measures such as metal detectors, better-trained armed guards, but also trained teachers and instructors who could carry weapons to deal with situations like this in Texas.
Earlier, during his speech at the NRA conference, the Texas senator, Ted Cruzargued that limiting gun ownership in the US would lead to an increase in crime.
Source: News Beast