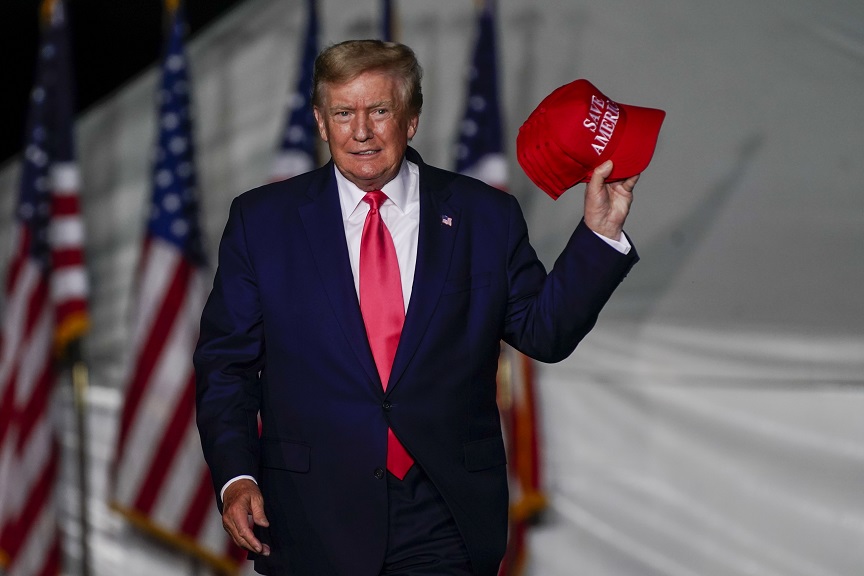 The Republican former president of the USA, Donald Trumpannounced that agents of F.B.I made an unannounced "raid" at his residence in Palm Beach, Ill Florida.
The research at the famous Mar-a-Lago, though "I cooperated with the relevant government agencies"it was not "neither necessary nor appropriate"Mr. Trump said.
"Our nation is living in dark days, my beautiful home, Mar-a-Lago in Palm Beach, Florida, is under siege and being searched and occupied by numerous agents" of the Federal Bureau of Investigation, the Republican insisted. "They even broke into my safe!", exam. He reported that it exists "political persecution".
He did not say why the federal police operation was conducted.
The FBI has not yet confirmed the investigation. The Justice Department in Washington did not immediately respond to a request for comment, according to a report by the Los Angeles Times newspaper, which is relayed by the German Agency.
Several criminal cases are pending against the real estate magnate. It is also still ongoing efforts by a special House of Representatives investigative committee to shed more light on his role in the attack on the federal Capitol on January 6, 2021, when thousands of his supporters caused chaos in Congress, delaying the formal process of ratifying Joe Biden's victory in 2020 presidential election.
The federal Department of Justice is investigating the case, but has not yet prosecuted the former president. In late July, Attorney General Merrick Garland did not rule out this possibility, however.
An investigation into Mr Trump's removal of presidential records is still ongoing. In February, according to the National Archives, which notified Congress, about 15 boxes of documents, some classified, were recovered from the former president's Florida home..
Donald Trump, always very popular among the ranks of Republican supporters, is flirting more and more openly with the idea of ​​running for president again in 2024.
CNN reported that Mr. Trump was not at his residence at the time of the operation by the FBI, which was executing a search warrant.
Mr Trump has made his Palm Beach club and golf course his home after leaving the White House in January 2021, but generally spends summers at another golf club he owns, in Bedminster, New Jersey, as the Mar-a-Lago usually closes from May for the summer.
Source: News Beast