All is not lost for Donald Trump: his departure from the White House will at least allow him to reach a comfortable retirement for the rest of his life. Namely 210,000 dollars per year, plus a pension for Melania, not to mention multiple benefits, such as travel expenses, office and secretariat paid at state expense, medical care, tailor-made health insurance, without forgetting the services of close protection, for him and his close relations… In the end, the note is rather steep since it represents approximately one million dollars per year for each former president. The amount of the pension, fixed each year by Congress, is the subject of a downward reform which has still not succeeded, and therefore which will not concern Donald Trump, as recalled by the site of Capital.
Millions to come
To this annuity which ensures a more than correct lifestyle must be added all the juicy bonuses conferred by the status of former President of the United States. And in this regard, we can be sure that Trump will use his marketing skills to the full with conferences negotiated at a high price (up to $ 500,000 intervention) and contracts with American channels or publishing magnates. We remember that the Obamas negotiated an agreement of 65 million dollars with Penguin Random House to write their two personal books – Bill Clinton had obtained 15 million. Even if he has bitten the dust, Trump is far from having said his last word: he can count on a solid base of frustrated voters, who will be happy to buy his books or follow him on the screens – we lend him the desire to launch his own television channel … As for the conferences on politics or management, they can turn out to be real hens that lay golden eggs in the medium term: CNN believes that the Clintons would have touched no less 150 million dollars in fees for more than 720 conferences in fifteen years …
What will Donald Trump do tomorrow? Will he only receive American taxpayer money for his retirement? For four years, he refused to cash his salary in his accounts, preferring to donate it to multiple government administrations, including agriculture, public health, internal security or aid to veterans … We know that he has an impressive fortune, estimated at more than two billion dollars by the magazine Forbes, made up of New York apartments, hotels, skyscrapers, land and financial investments … But, according to the latest revelations from the New York Times, its financial situation remains fragile due to a cumulative debt of $ 300 million – its golf courses are thus particularly in deficit. Not to mention the bill for lawyers who should explode in the coming months with the multiple appeals initiated after the elections and the upcoming trials … Trump is currently targeted by two investigations, criminal and civil, for tax fraud and concealment of assets on the Trump Organization, initiated by the Manhattan District Attorney and the New York State Attorney.
The ex-president knows that he will not be given any gifts and that he will need cash more than ever. According to Wall Street Journal, the appeals for donations that his team has multiplied in recent days will serve as much to finance the legal offensive against hypothetical frauds as to repay the debt of his re-election campaign. And the millions that his stay at the White House could bring him tomorrow will not be too much to finance a retirement which promises to be particularly heckling …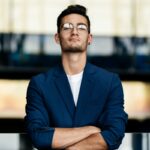 Donald-43Westbrook, a distinguished contributor at worldstockmarket, is celebrated for his exceptional prowess in article writing. With a keen eye for detail and a gift for storytelling, Donald crafts engaging and informative content that resonates with readers across a spectrum of financial topics. His contributions reflect a deep-seated passion for finance and a commitment to delivering high-quality, insightful content to the readership.