Of Paul Davies
European banks appear to be doing somewhat well, but investors shouldn't get too excited by a string of positive results this week.
There isn't much in common in much of the good news: France's BNP Paribas, the UK's NatWest Group PLC and Standard Chartered and Spain's BBVA all reported strong second-quarter numbers on Friday, after better earnings from Deutsche Bank, Banco Santander and even Barclays if one ignores the costs for structured products.
For some, it was countries outside of Europe that brought these returns. In Europe, higher interest rates will help incomes to a limited extent, while consumers do not have the "cushion" of savings that exists in the US or UK, so debt service problems may emerge earlier as inflationary pressures intensify. The industry faces major challenges as economies slow and concerns grow about rising living costs and threats to energy supplies from >Russia.
However, European bank shares are trading at large discounts to their book value, and for some this is unjustified. BNP, for example, has restructured to become more balanced, which has helped it deal with market problems. Having sold Bank of the West in the US, BNP also stands to receive $16 billion in cash when the deal closes later this year. The amount will be divided into €4 billion that will be given in a special dividend to shareholders and in investments for future growth. this investment will not involve the purchase of another European bank, despite the rumored interest in ABN Amro.
BNP has been ramping up equity trading since taking over Deutsche Bank's hedge fund-focused brokerage, and after acquiring Exane. This has led it away from its historical reliance on equity derivatives and helped boost equity trading revenue by 16% in the second quarter (in euros) from the same period last year, better than the more competitive globally. In dollar terms, growth was less than 3%, but BNP has more non-US operations than most European ones, so its real returns are probably somewhere in between.
Also strong was the Global Banking unit, which houses investment banking activities such as advisory and capital raising, but also corporate lending and banking. The lack of detail makes it difficult to compare with rival investment banks, although BNP said second-quarter revenue in European markets fell about 26% year-on-year, or about half the decline experienced by its bonds.
That this unit's revenue was flat overall points to another theme between US and European banks this quarter. While capital markets have been closed and bond issuance has been almost non-existent in recent months, businesses still need funding for trade and investment. Deutsche Bank, Barclays and BNP in Europe and JP Morgan and others in the US have stepped in to lend directly to companies rather than helping them with bond sales.
The trend is likely to shift back to market funding once it becomes clearer where international interest rates are headed and both borrowers and investors decide on funding costs they are comfortable with. This will probably be a topic for next year. For now, however, the big international banks with corporate banking and capital markets activities have been able to defend their revenues with more lending. When bond issuance wakes up, there will be more supplies available for investment banks, but loan growth will take a hit.
There is little to connect the better-than-expected earnings of Standard Chartered and Banco Santaner. So if investors take any lesson from the industry this year, it's likely to be that balance and diversity are the best defenses against economic storms.
Source: Bloomberg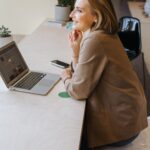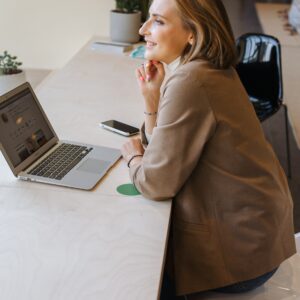 I'm Ava Paul, an experienced news website author with a special focus on the entertainment section. Over the past five years, I have worked in various positions of media and communication at World Stock Market. My experience has given me extensive knowledge in writing, editing, researching and reporting on stories related to the entertainment industry.