- Article Top Advertisement -
Two people with stage 4 lung cancer who were told they had only weeks or months to live are breathing freely after receiving double lung transplants, reports Northwestern Medicine in Chicago.
It is considered stage 4 once additional tumors have developed in the lungs in addition to the primary tumor, or the cancer has spread to more organs.
- Article Inline Advertisement 1-
People diagnosed with lung cancer at this stage have limited treatment options, says Northwestern Medicine.
A double-lung transplant offers a potentially life-saving option for some people with a poor prognosis, but doctors say there are specific criteria a patient must meet, such as the cancer being contained in the lungs and the person having tried all other treatment options.
Time was running out
In 2020, Albert Khoury 54, of Chicago, received a devastating diagnosis of lung cancer.
He began experiencing back pain, sneezing and chills, and coughing up blood, according to Northwestern Medicine. It was near the start of the Covid-19 pandemic, so at first he thought he had coronavirus-related symptoms.
Khoury was diagnosed with stage 1 lung cancer soon after. Because of the pandemic, he did not start treatment until July 2020.
With that, the cancer had advanced to stage 2 and kept growing, reaching stage 4.
He was told to consider hospice, special care for people near the end of their lives that focuses on comfort and support.
"I had a few weeks to live," Khoury said in a video released by the hospital. "Not that long".
His sister suggested that he approach Northwestern Medicine about the possibility of a double lung transplant.
"I need new lungs. This is the only hope of living," Khoury told his doctor.
He met with a Northwestern Medicine oncologist, who told him he should try additional treatments first. But not long after, he was admitted to the intensive care unit with pneumonia and sepsis.
As his health deteriorated, oncologists began to consider the rarely used procedure.
"His lungs were full of cancer cells, and day by day his oxygen was decreasing," said Dr. Young Chae, a Northwestern Medicine medical oncologist who helped treat Khoury.
But not without risk
Transplantation is typically considered for people with some type of lung cancer that has not spread to other parts of the body and for those who have tried all other treatment options and have a limited lifespan, according to Dr. Ankit Bharat chief of thoracic surgery at Northwestern Medicine Canning Thoracic Institute, who helped treat Khoury.
William Dahut scientific director of the American Cancer Society, also noted the importance of making sure the cancer has not spread to other parts of the body before having a transplant.
"One would need to be as sure as possible that the cancer is limited to the lungs, so any sort of extensive screening test should be done…not involved in the care of any Northwestern patient," he said.
Oncologists decided that Khoury was eligible for the procedure. As of September 2021, he has spent around seven hours in surgery.
"Surgeons had to be extremely meticulous not to let trillions of cancer cells from old lungs spread into Khoury's chest cavity or his bloodstream," noted Northwestern Medicine in a press release.
The surgery is not risk-free, Bharat said. In people with advanced-stage cancer, there is always a chance that it will return after the procedure.
"Certainly there is a risk of potentially being worse off than them," he said. "So you have major surgery and then you can quickly get the cancer back."
Another risk is the treatment needed after a transplant, Dahut said.
All lung transplant recipients need to take drugs to weaken their immune system, which helps reduce the chance that their body will reject the organ — but also lowers their ability to fight infection, according to the National Cancer Institute.
"Drugs that actually suppress your immune system put you at risk for infection later on, but can even put you at risk for a second cancer later on," Dahut said.
However, 18 months later, Khoury has had no complications and is back at work. His doctor showed him an X-ray of his chest with no signs of cancer.
"When I saw that X-ray, I believed it," Khoury said. "My body is in my hands now."
"I had no hope"
The procedure was tested again last year, this time on a 64-year-old woman from Minnesota.
Tannaz Ameli , a retired nurse from Minneapolis, had a persistent cough for several months. Her doctors did a chest X-ray and diagnosed her with pneumonia.
The illness lasted until she was informed that she had stage IV lung cancer in January 2022.
"There was no hope for my life at that point. They gave me … three months," Ameli said in a video released by Northwestern Medicine.
She underwent unsuccessful chemotherapy treatments and was told to consider hospice. "I had no hope. I was ready for the end of my life," she said.
Her husband approached Northwestern Medicine about the option of a transplant. Oncologists found that Ameli fit their criteria, and she received a double-lung transplant in July.
When told that the procedure had rid her of cancer, she wondered, "Am I dreaming, sitting here? This can happen? And it happened".
Ameli has had no complications and says the procedure has given her a new perspective on life.
"Every morning when I open my eyes, I can't believe it," Ameli said. "Life has a different meaning now."
a different approach
Double-lung transplants for cancer are rare because of concerns that the cancer might come back, Bharat said. Historically, surgery required sequential transplants, but they are looking to change the approach to lower the risk of recurrence, he said.
"Typically what happens in a double lung transplant procedure is we take out one lung, we put in the new one, then we take out the second lung and we put in the second lung," he said.
"The concern is that when you take out a lung and put a new lung in, the other lung is still trapped and there could be cross contamination… You could inadvertently cause cancer cells to spread in the bloodstream. If the cancer cells become infected or enter the bloodstream, there is a greater risk of the cancer coming back."
Bharat and his team took a different approach with Khoury and Ameli: They opened up the chest cavity and did a complete bypass of the heart and lung.
"Essentially what that means is we don't let any blood go through the heart and lungs and we bypass all of that," Bharat said.
"This allows us to stop the blood flow to the lungs, which will prevent any cancer cells from going from the lung into the bloodstream."
Surgeons gave Khoury and Ameli lung-shaped friendship necklaces on Wednesday to mark their success.
Source: CNN Brasil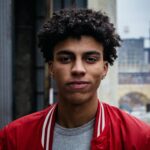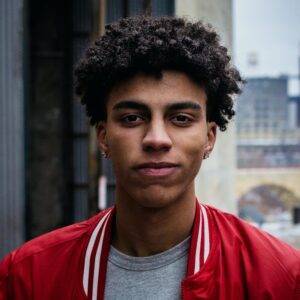 I am an experienced journalist and writer with a career in the news industry. My focus is on covering Top News stories for World Stock Market, where I provide comprehensive analysis and commentary on markets around the world. I have expertise in writing both long-form articles and shorter pieces that deliver timely, relevant updates to readers.
- Article Bottom Advertisement -