This is a live blog. Check back for updates.
3:20 pm: Casper shares fall below its IPO price on second day of trading
Shares of Casper plunged about 16% to $11.34 in afternoon trading, dipping below its IPO price of $12 per share. In its market debut on Thursday, the online mattress maker's stock opened at $14.50, surged as much as 30% to a high of $15.85, and closed at $13.50. Casper is facing scrutiny for still losing money. In the nine months ended Sept. 30, Casper reported a net loss of $67.3 million on revenue of $312.3 million. While revenue increased 20% year over year, its losses widened about 5%. — Li
2:56 pm: Final hour of trading: Stocks fall, but headed for big weekly gains
With roughly one hour of trading left in the session, the Dow is down more than 250 points and is on pace to snap a four-day winning streak along with the S&P 500 and Nasdaq. Still, the major averages were headed for solid weekly gains. The S&P 500 is still up more than 3% week to date, on pace for its biggest weekly increase since June. —Imbert
2:18 pm: Citi Chief Strategist Levkovich worried about investor euphoria
Citi Chief U.S. Equity Strategist Tobias Levkovich notes that nearly every investor he's spoken to in recent days is quick to want to buy stocks at the first sign of a sell-off. He points out that investors aren't as willing to pay premiums for put options versus calls and fewer deem it necessary to pay up for insurance. "Pretty much every client we talk to wants to buy the dip, and that is not comforting," Levkovich wrote. "It implies that people are very long the market and are willing to let share prices to go higher." He added: "We remind clients about euphoric mindsets and how sentiment can drive valuation … Additionally, we judge that earnings matter most, and it is hard to imagine that all of the coronavirus effects are built in at this juncture." — Franck
2:08 pm: Dow drops 300 points to session low
The Dow slid 300 points in afternoon trading to its session low, as sharp declines in Dow Inc and Caterpillar put pressure on the 30-stock index. Still, major stock averages are headed for big gains on the week with the S&P 500 up 3%. — Li
1:37 pm: Record flows into technology funds, Bank of America says
Money is flowing into tech funds at an annualized rate of $54 billion, according to Bank of America, which would easily outstrip any previous year. The record for a full-year is a $18 billion inflow in 2017. Richard Bernstein, CEO of Richard Bernstein Advisors, said in a tweet that the statistic showed, "irrationality definitely growing … Extrapolating only 1 month of course, but still."Bond funds and emerging markets funds are also seeing record rates of inflow, according to Bank of America. —Pound
12:52 pm: Bonds aren't buying it
Bond yields were lower Friday despite a much better-than-expected jobs gain in January. "The bond market isn't buying the strong jobs data," wrote Michael Darda, chief economist and market strategist for MKM Partners, in a note. "Perhaps the bond market anticipates slower growth in the future (perhaps in part due to disruptions from the coronavirus) and a Fed deterred from further rate cuts by high stock market valuations and a tight labor market." The 10-year Treasury yield was last down 6 basis points to 1.59%. Bond prices move inversely to yields.— Melloy
12:45 pm: Josh Brown on Twitter's surge this week
Josh Brown said on CNBC's "Halftime Report" he has no regrets about bailing on Twitter before the social media stock's surge this week on earnings. It's "not a good company," said Brown. "It's not a fast-growing business." Brown noted the stock had already given up a lot of its post-earnings pop. Twitter was down 3% on Friday, but is still up 14% on the week. — Stankiewicz
12:08 pm: Josh Brown doubles his position in Uber
Ahead of Friday's open, Josh Brown doubled his stake in the ride-hailing company, which he first bought in the middle of December. As the Street turned away from high-flying tech names amid a number of disappointing IPOs, Uber was making "very good strides toward getting profitable," Brown said. "You're seeing a management team that's balancing this idea of rapid growth, but growing responsibly," he added. Shares of Uber jumped more than 9% on Friday, putting the stock on pace for its best day ever. —Stevens
11:59 am: Stocks at midday: Dow off 200 points, heads for first drop in 5 days
Stocks were on pace for their first decline in five sessions, with the Dow dropping about 200 points. The S&P 500 and Nasdaq were also down for the day. Investors seemed to cash in on the week's surge ahead of any potentially bad news related to the coronavirus over the weekend. Wall Street also fretted over the virus' impact on the Chinese economy, which is the second-largest in the world. —Imbert
11:39 am: 'FANG' turnaround lifts Nasdaq off its lows
A sharp turnaround in Facebook, Amazon, Netflix and Google-parent Alphabet helped the Nasdaq Composite trade well off its session lows. Amazon traded 1.9% higher while Facebook and Netflix gained 0.7% each. Alphabet advanced 0.5%. The Nasdaq traded 0.1% lower after falling as much as 0.7%. The so-called FANG stocks were also lower earlier in the day. —Imbert
11:34 am: The Fed flags coronoavirus as potential threat to US growth
The Federal Reserve on Friday announced that it's now monitoring the coronavirus as a potential threat to U.S. growth. The central bank wrote that "possible spillovers from the effects of the coronavirus in China have presented a new risk to the outlook." Though recent reports have suggested steadier economic growth in Europe and China, the Fed warned the disease could "lead to disruptions in China that spill over to the rest of the global economy." —Franck
11:23 am: Declining stocks are double those rising
The number of stocks in the New York Stock Exchange that are trading lower is roughly double that of those rising, FactSet data shows. More than 1,700 stocks were trading lower in the NYSE while just over 900 are trading higher. About 200 shares are unchanged. —Imbert
11:08 am: Pence says 'we'll see' if the UK's Huawei decision threatens trade deal
Vice President Mike Pence says the U.K.'s recent decision to allow Huawei to help build its 5G infrastructure could threaten a future trade deal between London and Washington. Asked by CNBC's Wilfred Frost if Prime Minister Boris Johnson's move would derail talks, Pence replied "we'll see." The White House believes Huawei has close ties to the Chinese military, which could jeopardize the sensitive intelligence exchange between the U.S. and its allies. —Franck
10:57 am: Uber on pace for best day ever
Uber shares shot up more than 9% and were headed for their best day ever on the back of stronger-than-expected earnings. If that gain holds, it will surpass an 8.2% rally from Aug. 8. —Imbert
10:30 am: Mild weather boosts construction hiring, manufacturing loses jobs
CNBC's breakdown of the monthly jobs report showed that the health-care sector continued to outperform the broader labor market with a net gain of over 70,000. Construction employers added an unusually large 44,000 jobs last month as mild January weather encouraged hiring to complete residential and non-residential building projects. Manufacturing post a net loss for the month as the industry continues its employment deceleration. Last year was tough for manufacturers amid a strike at GM, Boeing's 737 Max crisis and U.S. trade disputes with key trading partners. —Franck
10 am: Coronavirus-impacted names are under pressure as fears linger
Hotel and cruise line companies affected by the deadly coronavirus are down big Friday, extending their declines over the past few weeks as business continues to be impacted by restricted travel in China and around the world. Shares of Wynn Resorts dropped 3.8%, bringing its year-to-date losses to 7%. Las Vegas Sands and Carnival also fell 2.8% and 2%, respectively. —Li
9:51 am: Underlying data shows little change to economy, Edward Jones strategist says
The employment report for January showed a labor market that is stuck in neutral in some ways, despite a better-than-expected overall gain, according to Nela Richardson of Edward Jones. "You also see an economy in this jobs report that continues to play to its strengths but hasn't done a lot to shore up its weaknesses. And we see that in the different performance of the service sector versus manufacturing," Richardson said.Wages are another area where the economy is not seeing much improvement, Richardson said. "Though wages ticked up year-over-year, they didn't do much in January for the month. So you're not seeing a rise in inflation, which is the concern of the Fed," Richardson said. — Pound
9:40 am: Stocks linked to global growth leading Dow lower
Dow Inc, Caterpillar, Exxon Mobil, American Express and 3M are among the biggest losers in the Dow Jones Industrial Average, leading the benchmark to the lows of the day. All of those companies will suffer if the coronavirus slows the Chinese and global economy significantly. Dow Inc. was off by 2%. One economist warned on CNBC earlier Friday that China's GDP growth could fall below 2% this year, though that forecast continues to be one of the more extreme views out there at the moment. — Melloy
9:31 am: Dow falls 150 points at the open
The Dow traded about 158 points lower at the open, on track to snap its four-day winning streak. The S&P 500 is down 0.3%, while the Nasdaq Composite fell 0.5%. A stronger-than-expected January jobs report earlier this morning failed to give stocks a boost. Investors sought to take profits after the big run with coronavirus fears lingering. — Li
9:25 am: Uber CEO looks to put 50 cents of every dollar of revenue growth into profits
Uber CEO Dara Khosrowshahi said the company plans to put a majority of its revenue growth this year into the bottom line. "For every dollar of revenue growth, especially from Q4 to Q4, we expect to drop 50 cents to 55 cents to the bottom line," Khosrowshahi said on "Squawk Box." In its fourth-quarter earnings report, the company announced a loss that was narrower than expected and moved its EBITDA profitability target to Q4 2020, rather than 2021. The CEO also told CNBC that he doesn't anticipate the fast-spreading coronavirus to impact its overall business. Though business in North Asia and Hong Kong are down significantly, he said, as people self-quarantine to avoid the deadly virus and travel restrictions are imposed. —Bursztynsky
9:13 am: Treasury yields go to lows of day after blowout jobs number
The Treasury market is reacting the opposite of what investors might expect when the jobs number beats by a whopping 65,000. The economy created 225,000 jobs in January, sharply higher than the consensus 158,000, but stocks and bonds shrugged it off. Stock futures came off lows but returned to them and Treasury yields went to the lows of the day. The 10-year was at 1.60%. Strategists said the overall theme in the bond market this morning is worry about corona virus, ahead of the weekend. Another negative was a big hit to German industrial production, which can only get worse as China's economy reacts to the virus. "You could argue this is a reflection of people taking advantage of cheapness in Treasurys. In other words, buy the dip because of the corona virus risk," said Jon Hill of BMO. "Overall it was generally strong print. Not a complete one sided blowout." —Domm
8:56 am: Job market reaction
Tom Essaye, founder of The Sevens Report, said:
"I don't think it was anything surprising because we had very good ADP number and good jobless claims. So people were expecting a good number. Overall, what the jobs number is saying about the economy is what we already know… We saw a mild pop on the number because the algos were buying it. The jobs report is essentially out of the markets' mind now. There was no surprises."
— Li
8:50 am: Curious reaction to jobs report
The markets had a curious reaction to the better-than-expected nonfarm payrolls report. Stock futures, after an initial move higher, are now lower than they were when the report came out, with Dow futures off by 100 points and S&P 500 futures off by 0.3%. Even more interesting is the move in the 10-year yield, which fell 4 basis points to 1.6%. Some early trader theories on the counter-intuitive reaction: month-over-month wage gains disappointed, unusually warm weather was perhaps the main reason for the jump in jobs and some fatigue after a week of strong stock gains and rising yields. — Melloy
8:33 am: US added 225,000 jobs in January, versus 158,000 expected
Stock futures pared losses after the blowout January jobs report. The Labor Department said the U.S. economy added 225,000 jobs last month, beating a Dow Jones estimate of 158,000 nonfarm payrolls for January. —Li
8:24 am: Here are Friday's biggest analyst calls of the day
Credit Suisse downgraded Ford to neutral from outperform
Goldman Sachs upgraded Domino's Pizza to buy from neutral
Goldman Sachs added Workday to the conviction buy list
Credit Suisse downgraded Sirius XM to neutral from outperform
BTIG downgraded Yum Brands to neutral from buy
Susquehanna upgraded Twitter to positive from neutral
Guggenheim downgraded Twitter to neutral from buy
Cowen downgraded Marvell Technology to underperform from outperform
Gordon Haskett upgraded General Electric to hold from underperform
DA Davidson downgraded GrubHub to underperform from neutral
Benchmark initiated Boeing as buy
CNBC Pro subscribers can read more here. —Bloom
8:12 am: Coronavirus hits major Asian markets
While the U.S. stock market has recovered most of the losses from the deadly coronavirus, major Asian markets are still in the red on concerns about the fast-spreading epidemic. The Shanghai Composite Index is down 5.7% this year, while the Taiwan SE Weighted Index fell 3.2% in 2020. Equity benchmarks in Thailand, Hong Kong and Singapore are also still negative. —Li
8:07 am: Jobs report approaches
The Labor Department's report on nonfarm payrolls for January will set the tone for Friday. The consensus expectation is for a net gain of 158,000 jobs and a 3.5% unemployment rate, according to Dow Jones. The Labor Department is also expected to release revisions to its full-year numbers for 2019. —Pound
8:02 am: Uber climbing after improved profitability timeline
Shares of Uber climbed 7% in premarket trading after the company said during its fourth-quarter results that it expects to be profitable by the end of next year, ahead of its previous forecast. The announcement came as Uber reported a quarterly loss that wasn't as bad as Wall Street expected, as well as improving revenue growth. —Sheetz
7:55 am: Dow futures drop about 100 points, Wall Street to snap 4-day winning streak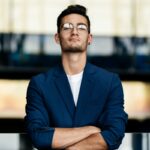 Donald-43Westbrook, a distinguished contributor at worldstockmarket, is celebrated for his exceptional prowess in article writing. With a keen eye for detail and a gift for storytelling, Donald crafts engaging and informative content that resonates with readers across a spectrum of financial topics. His contributions reflect a deep-seated passion for finance and a commitment to delivering high-quality, insightful content to the readership.