A man runs past the New York Stock Exchange (NYSE).
Bloomberg
This is a live blog. Check back for updates.
11:02 am: 'The other bomb that's dropping' — Cramer's warning as first shale company files for chapter 11
Analysts have warned that falling oil prices will lead to a wave of consolidation or bankruptcies in the U.S. energy sector, and the Street got its first taste of what could be to come when U.S. shale producer Whiting Petroleum filed for bankruptcy on Wednesday. "The oil patch is falling apart … This is the other bomb that's dropping," CNBC's Jim Cramer said Wednesday on "Squawk on the Street." "I think they're the first of many," he said in reference to Whiting's bankruptcy filing.Oil producers are struggling to breakeven as crude prices tumble. U.S. West Texas Intermediate crude currently trades around $20.36 per barrel, after losing more than half its value in the month of March. The contract is coming off its worst month and quarter on record. Depressed prices have hit the industry hard — the S&P 500 energy sector has dropped 53% this year. – Stevens
10:51 am: Wall Street analysts see plenty of buying opportunities as second quarter begins, including Verizon and JPMorgan
Goldman Sachs added Verizon to its conviction buy list.
Bernstein raised its price target on Netflix to $487 from $423.
KBW upgraded JPMorgan to outperform from market perform.
SunTrust upgraded Denny's to buy from hold.
MKM upgraded Papa John's to buy from neutral.
JPMorgan downgraded AT&T to neutral from overweight.
Goldman Sachs resumed coverage of Pepsi and Philip Morris with buy ratings.
Citi upgraded Dollar Tree to buy from neutral.
Wedbush upgraded D.R. Horton to outperform from neutral.
Stifel downgraded JetBlue and American Airlines to hold from buy. —Bloom
10:11 am: IMF says coronavirus crisis requires 'wartime' policy response
The International Monetary Fund said in a blog post that governments should approach the pandemic as if it is war by providing key supplies to the health care sector, cash transfers to individuals who lost their jobs and "exceptional support" like wage subsidies to private companies. The IMF said "greater intervention from the public sector" is warranted while the pandemic lasts. The Fund predicts the "war" phase of the pandemic will endure "at least" one to two quarters. — Schulze
10:09 am: March's ISM manufacturing index hits 49.1, signaling contraction as coronavirus dents economy
U.S. manufacturing activity contracted in March as the coronavirus pandemic continues to weaken the economy, data released Wednesday by the Institute for Supply Management showed. The PMI index hit 49.1 in March. Economists polled by Dow Jones expected the ISM manufacturing PMI to fall to 44.5 in March from 50.1 in February. Any number below 50 signals contraction. — Fitzgerald
9:43 am: Legere steps down as T-Mobile-Sprint deal closes
The merger between telecom giants T-Mobile and Sprint officially closed Wednesday morning. The combined company will operate under the name T-Mobile and will trade under the ticker TMUS on the Nasdaq, just like the old T-Mobile. With the deal finished, T-Mobile CEO John Legere has stepped down and Mike Sievert takes over. The transition comes one month earlier than scheduled. — Pound, Feiner
9:40 am: Treasury Secretary Mnuchin says he's having ongoing discussions about infrastructure
Treasury Secretary Steven Mnuchin told CNBC on Wednesday that he is part of ongoing discussions with congressional lawmakers about a potential infrastructure bill that would be designed to help boost the U.S. economy as it struggles to cope with the fallout from the coronavirus outbreak. "As you know, the president has been very interested in infrastructure. This goes back to the campaign: The president very much wants to rebuild the country," Mnuchin told CNBC's David Faber. "And with interest rates low, that's something that's very important to him." "We've been discussing this for the last year with the Democrats and the Republicans. I've had ongoing conversations with Richard Neal on this. And we'll continue to have those conversations," he added. — Franck
9:31 am: Stocks start the quarter lower, Dow down 850 points
U.S. stocks started the second quarter in the red, with the Dow Jones Industrial Average falling more than 850 points at the opening bell on Wednesday. The S&P 500 fell 3.7% and the Nasdaq Composite fell about 3.1%. — Fitzgerald
9:24 am: El-Erian: Investors who want to buy stocks should dollar cost average
Mohamed El-Erian said on CNBC's "Squawk Box" on Wednesday he would be hesitant to put cash to work, arguing the stock market is still on a downward trend. However, the Allianz chief economic advisor said that investors who really want to buy should take "whatever cash you have, divide it over five installments' and dollar cost average into the market over several months. "No one can tell you for sure how these dynamics are going to evolve," El-Erian said, adding that picking the exact market bottom is impossible. — Stankiewicz
8:50 am: Second worst start to the quarter ever?
The S&P 500 is poised to open down over 3.5% this morning and if those numbers hold through the close it would be the second worst start to a quarter in the history of the S&P 500, according to Bespoke Investment Group. The only quarter that was worse was the first trading day of 1932 when the S&P 500 kicked off the quarter with a decline of 6.9%. The only other quarter where the S&P 500 declined more than 3% was in October 1998 during the Russian debt crisis and the collapse of the hedge fund Long-Term Capital Management. The Dow Jones Industrial Average and S&P 500 secured their worst first quarter on record on Tuesday. – Fitzgerald
8:28 am: What typically happens after the Dow suffers such a bad first quarter
The Dow Jones Industrial Average just posted its worst first quarter on record after the coronavirus pandemic sparked a historic sell-off. CNBC looked at the top 15 worst first quarters in history for the 30-stock benchmark, to get an idea of how markets fare the rest of the year after a brutal first three months. On average, the Dow managed to pare most of the first-quarter losses during the remainder of the full year. However, the blue-chip average tends to still finish the year in the red, with a median annual loss of 3.5%, according to CNBC's analysis. — Li
8:22 am: US companies cut 27,000 jobs before the worst of the coronavirus shutdown hit, ADP report shows
8:17 am: Oaktree Capital's Howard Marks says its time to buy, but moderation is key
Oaktree Capital co-chairman Howard Marks is leaning toward a more negative outlook because of the uncertainty from the coronavirus pandemic, but still, he said investors can do some buying as "things have gotten cheap enough." The billionaire investor said, "I personally think that securities are low enough to buy a little. Somebody said to me, 'is this the time to buy?' I say no, 'this is a time to buy.'" He urged investors to take a moderate approach in these uncertain times, adding that his approach "is not black or white, buy or sell." — Tan, Fitzgerald
8:07 am: Jeffrey Gundlach says the coronavirus sell-off will worsen again
DoubleLine Capital CEO Jeffrey Gundlach believes the coronavirus sell-off is not over yet and the market will hit a more "enduring" bottom after taking out the March low. "The low we hit in the middle of March … I would bet that low will get taken out," Gundlach said in an investor webcast on Tuesday. "The market has really made it back to a resistance zone and the market continues to act somewhat dysfunctionally in my opinion. … Take out the low of March and then we'll get a more enduring low." The S&P 500 tumbled into a bear market at the fastest pace ever as the coronavirus pandemic caused unprecedented economic uncertainty. The equity benchmark hit a three-year closing low of 2,237.40 on March 23, more than 30% from its record high reached in February. – Li
8:03 am: Virus cases continue to climb
There are more than 873,000 confirmed cases of the coronavirus globally, including at least 189,633 in the United States. More than 4,000 people have died in the U.S. Cases in Spain surged past 100,000 on Thursday, with 7,719 new cases and 864 deaths in 24 hours. — Pound
7:58 am: Mortgage applications to buy a home drop 24% annually
Mortgage applications to purchase a home fell 11% last week and were 24% lower than last year as the coronavirus dents the spring housing market. Real estate agents and homebuilders have reported a sharp drop in buyer interest, and open houses and model homes are shuttering. While potential home buyers are backing away, more borrowers are refinancing to save money on monthly payments. Driven entirely by refinancing, total mortgage application volume increased 15.3% last week compared with the previous week, according to the Mortgage Bankers Association's seasonally adjusted index. Volume was 67% higher than one year ago, when interest rates were higher. After rising for two weeks, mortgage rates plunged to the lowest level in the MBA's survey. —Stevens, Olick
7:56 am: Trump tells Americans to brace for 'very, very painful two weeks' ahead
President Donald Trump warned Americans of "very, very painful two weeks" ahead as the coronavirus cases are expected to surge in the U.S. "This could be a hell of a bad two weeks. This is going to be a very bad two, and maybe three weeks. This is going to be three weeks like we've never seen before," Trump said at a White House press conference Tuesday. White House officials are projecting between 100,000 and 240,000 deaths in the U.S. with coronavirus fatalities peaking over the next two weeks. "When you look at night, the kind of death that has been caused by this invisible enemy, it's incredible." —Li
7:20 am: Stock futures dive to start the second quarter
U.S. stock futures fell sharply on Wednesday, the first day of the second quarter, as investors fretted over the latest White House projections on the coronavirus outbreak. Dow Jones Industrial Average futures were down more than 700 points, or 3.4%. S&P 500 and Nasdaq 100 futures slid 3.4% and 2.8%, respectively. Those losses come after the Dow and S&P 500 notched their worst first-quarter performance ever in the previous session. They also follow a warning from President Donald Trump, who said the U.S. should prepare for a "very, very painful two weeks" as White House officials project between 100,000 and 240,000 virus deaths in the U.S. —Imbert
—CNBC's Diana Olick, Pippa Stevens, Jesse Pound, Maggie Fitzgerald and Jeff Cox contributed reporting.
Subscribe to CNBC PRO for exclusive insights and analysis, and live business day programming from around the world.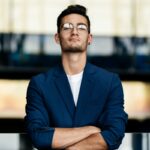 Donald-43Westbrook, a distinguished contributor at worldstockmarket, is celebrated for his exceptional prowess in article writing. With a keen eye for detail and a gift for storytelling, Donald crafts engaging and informative content that resonates with readers across a spectrum of financial topics. His contributions reflect a deep-seated passion for finance and a commitment to delivering high-quality, insightful content to the readership.