Traders work on the floor at the New York Stock Exchange.
Brendan McDermid | Reuters
This is a live blog. Please check back for updates.
8:33 am: Dow futures up 100 points
Futures on the Dow Jones Industrial Average now rose 100 points, indicating a near 150-point higher open. Stock attempt to come back from its worst two-day rout since 2015. The S&P 500 posted its first back-to-back losses of more than 3% in more than four years, while the Dow has tumbled 1,900 this week on coronavirus fears. — Li
8:30 am: Trump to hold news conference at 6 pm
President Donald Trump tweeted on Wednesday he will hold a news conference Wednesday at 6 p.m. to address concerns over the coronavirus outbreak. His tweets came after The Washington Post reported Trump was furious that the stock market was being battered by worries over the coronavirus. —Imbert
8:22 am: Bank shares rise slightly along with Treasury yields
Bank stocks are trading slightly higher as Treasury yields climb from the low levels seen in the previous session. Bank of America and JPMorgan Chase are up 0.2% and 0.4%, respectively, in the premarket. Citigroup and Morgan Stanley are gaining 0.3%. The 10-year Treasury yield is trading at 1.364% after falling to a record low on Tuesday. Lower yields put pressure on banks' profit margins. —Imbert
8:20 am: Big trading volumes amid sell-off
One of the few beneficiaries of the two-day selloff: huge trading volume. CME (futures) reported record volumes yesterday. CBOE (options, VIX) saw the heaviest day of trading in VIX futures since October 2018, according to Piper Sandler. NYSE volume was 50% higher than normal. Watch market maker Virtu, up 11% this month, which benefits during periods of high trading and volatility. —Pisani
7:59 am: 10-year Treasury yield rebounds from all-time low
The 10-year Treasury yield climbed on Wednesday, after sinking to an all-time low as investors sought the safety of U.S. government debt amid heightened fears about the fast-spreading coronavirus. The benchmark yield, which moves inversely to price, rose three basis points to 1.359%. The 2-year yield, however, hit a low of 1.157% on Wednesday, its lowest level since Feburary 2017. The short-duration rate is the most sensitive to Federal Reserve's monetary policy expectations. Traders have increasingly priced in a rate reduction at the central bank's April meeting. —Li
7:56 am: 3-day slide is 25th worst since 1950
UBS notes that the 7% decline in the S&P 500 in three days is the 25th worst since 1950. Strategist Keith Parker believes that stocks are likely to remain volatile over the coming weeks as coronavirus cases outside of China increase, companies lower earnings forecasts and U.S. election primaries cause uncertainty. "Valuation is supportive and growth in Q2 is expected to rebound, but risks remain," the strategist wrote in a note. Parker is advising clients to buy quality and momentum stocks, which tend to outperform in the two months following volatility shocks. —Melloy
7:47 am: Analysts surprised by the Disney CEO switch
Disney shares fell as analysts tried to make sense of Bob Iger's move into the executive chairman role with Bob Chapek taking over as CEO. "This is negative for DIS as DIS's EPS weakness is riskier without Iger's value-creating track record," Needham analyst Laura Martin said. "There is never a great time for succession announcements, but this one is likely to cause particular consternation with investors," Wells Fargo analyst Steven Cahall said. CNBC PRO subscribers can read more here. —Bloom
7:20 am: Disney shares fall 2% as CEO Bob Iger steps down, effective immediately
Shares of Disney fell more than 2% during Wednesday's premarket trading after the company said that CEO Bob Iger would step down, effective immediately, and assume the role as executive chairman. Bob Chapek, who most recently served as chairman of Disney parks, experiences and products, will become the company's new CEO. He will be the seventh CEO in Disney's nearly 100-year history. "I obviously have huge shoes to fill," Chapek told CNBC's Julia Boorstin on "Closing Bell" Tuesday. "Bob's legacy in the company is just profound. I think my role is not to take the strategic pillars he's so well established over the last 15 years and continue to work on those and implement those in the marketplace, most importantly our direct-to-consumer initiatives, but at the same time look around the corner for what disruption might be going on in the marketplace that would necessitate a fresh look at those things." —Stevens
7:16 am: Coronavirus cases jump
South Korea reported 169 new coronavirus cases overnight, bringing the country's total to more than 1,100. The number of coronavirus cases in Italy has broken above 300, with some being reported outside of the original epicenter in the north. Meanwhile, China confirmed 406 new cases along with 52 deaths. —Imbert
7:15 am: Stock futures flat as Wall Street tries to rebound from back-to-back massive losses
U.S. stock futures are flat on Wednesday as investors try to recover some ground following steep back-to-back losses. Dow Jones Industrial Average futures are up 11 points, indicating a gain of 64 points at the open. Trading was volatile. The S&P 500 is coming off its worst two-day slide in four years while the Dow posted consecutive losses of more than 800 points for the first time ever on Tuesday. Investors around the world have been dumping stocks in favor of bonds amid concerns over a possible economic slowdown due to the coronavirus. —Imbert
With reporting from John Melloy, Bob Pisani and Yun Li.
Subscribe to CNBC PRO for exclusive insights and analysis, and live business day programming from around the world.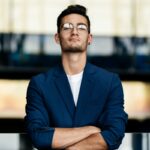 Donald-43Westbrook, a distinguished contributor at worldstockmarket, is celebrated for his exceptional prowess in article writing. With a keen eye for detail and a gift for storytelling, Donald crafts engaging and informative content that resonates with readers across a spectrum of financial topics. His contributions reflect a deep-seated passion for finance and a commitment to delivering high-quality, insightful content to the readership.