Stocks plummeted on Wednesday in another volatile session as Wall Street worried about a possible fiscal stimulus package aimed at curbing slower economic growth due to the coronavirus outbreak.
The Dow Jones Industrial Average traded 850 points lower, or more than 3%. The S&P 500 slid 3% while the Nasdaq Composite dropped 2.7%.
Those losses put the three averages closer to entering bear-market territory. The Dow was 17.9% below its all-time high set last month while the S&P 500 was 17.5% below its record. The Nasdaq traded 17.4% below an all-time high set on Feb. 19.
Oil prices fell along with Treasury yields. U.S. crude fell more than 3% to $33.25 per barrel. Meanwhile, the benchmark 10-year note yield traded at 0.7%.
President Donald Trump suggested Tuesday a 0% payroll tax rate that could last until the end of the year. However, the timing of such policies being implemented remains uncertain.
Larry Kudlow, Director of the United States National Economic Council, speaks at the Coronavirus Task Force Press Conference.
Michael Brochstein | Barcroft Media | Getty Images
"Markets seem disappointed that the White House did not release details of its fiscal response to the coronavirus," said Brian Gardner, a Washington policy analyst at KBW. "We are still in early days and policymakers are continuing to grapple with different options and negotiate between the two parties and between Congress and the administration."
Trump's comment came as the number of coronavirus cases around the world total more than 100,000, according to data from Johns Hopkins University. In the U.S. alone, more than 1,000 cases have been confirmed. This increase in cases added to fears of a global economic slowdown and have increased calls for government intervention.
"We need to see meaningful support for economic activity and credit backstops especially for small businesses, not a targeted approach executed only by the executive branch," Joe Kalish, chief global macro strategist at Ned Davis Research, said in a note. "We will likely need congressional involvement.  This is a potential solvency problem."
Central banks have also acted to curb slower economic growth. The Bank of England on Wednesday cut its benchmark rate by 50 basis points to 0.25%. The move follows a 50 basis-point rate cut by the Federal Reserve earlier this month. 
The uncertainty around fiscal stimulus, coupled with a reduction in travel demand and rising coronavirus cases, pressured airline and cruise line stocks. American, Delta, United and JetBlue all fell more than 3%. Norwegian Cruise Line and Carnival fell 7.9% and 5.2%, respectively. 
Wednesday's moves came after the major averages posted sharp gains in the previous session. The Dow rallied more than 1,100 points while the S&P 500 had its best one-day performance since Dec. 26, 2018.
"Stocks posted impressive headline gains, but more strength needs to be seen beneath the surface to have confidence that the downside momentum in stocks has been broken," Willie Delwiche, investment strategist at Baird, said in a note. "The weight of the evidence continues to argue for caution in the near term and we recommend that investors remain patient in the face of ongoing market volatility."
The recent stock market volatility is unlike anything investors experienced in 2019. In 2019, the major averages all averaged daily moves of less than 1%. Over the past 12 trading days, the average price change has been well above 3%.
CNBC's Silvia Amaro and Peter Schacknow contributed to this report.
Subscribe to CNBC PRO for exclusive insights and analysis, and live business day programming from around the world.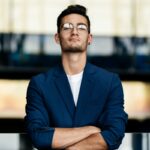 Donald-43Westbrook, a distinguished contributor at worldstockmarket, is celebrated for his exceptional prowess in article writing. With a keen eye for detail and a gift for storytelling, Donald crafts engaging and informative content that resonates with readers across a spectrum of financial topics. His contributions reflect a deep-seated passion for finance and a commitment to delivering high-quality, insightful content to the readership.