The Facebook logo is displayed during the F8 Facebook Developers conference on April 30, 2019 in San Jose, California.
Justin Sullivan | Getty Images
This is a live blog. Check back for updates.
3:05 pm: Dow turns positive as WHO calms coronavirus fears
The Dow erased a 200-point drop and turned positive after the World Health Organization said it doesn't recommend limiting trade and movement amid the coronavirus, adding that it has confidence in China's ability to control the outbreak. However, the organization did declare the virus a public health emergency.  — Li
3:02 pm: Final hour of trading: Stocks take a hit on coronavirus fears, Facebook drop
With roughly one hour left in the trading session, the Dow is down about 50 points as fears over how the coronavirus might impact the economy linger. Earlier, the Dow had fallen more than 240 points. Facebook shares also dropped around 6% to push the broader market lower. The major averages cut their losses after the World Health Organization declared a global health emergency, but at the same time, did not recommend travel to China be restricted and said the country had the situation under control. —Imbert
2:57 pm: The market may have just gotten the 'buy' signal
The World Health Organization just declared the coronavirus a global health emergency, which means it might be time to buy stocks. Looking at stock performance around prior health emergencies, including SARS in 2003 and zika virus in 2016, Ned Davis Research found that "health emergency announcements are usually a lagging indicator." The firm found that in the past bad news had been priced into the market prior to the official announcement, after which stocks began to steadily move higher. Of course prior performance is not indicative of future returns, although stocks recovered some of their losses immediately following the WHO's announcement. —Stevens
2:18 pm: Facebook's ad slowdown could spread to other stocks, Deutsche Bank says
Facebook's ad revenue growth slowed last quarter, part of an earnings report that sent shares down 6% on Thursday. Deutsche Bank said in a note to clients that the ad sales slowdown could impact other social media companies that have yet to report quarterly results."This deceleration gives us some pause relative to other ad names, most pointedly those with higher exposure to the US than Facebook," the note said.Facebook gets 49% of its ad revenue comes to the U.S., a smaller portion than Pinterest, Snap and Twitter, according to Deutsche Bank. However, the note said that Deutsche Bank analysts were less concerned with Snap than the other names due to strong channel checks for the camera and social media company.
1:07 pm: Copper's longest losing streak in decades
Copper is tracking for its 11th straight negative session, which would be its longest ever losing streak based on CME data going back to 1988. The coronavirus outbreak is pressuring prices. China is the world's largest producer and consumer of many metals, according to Argus, so a slowdown in the country's economy could decrease demand for copper. – Stevens, Hayes, Francolla
1:01 pm: Disney+ partnership boosts Verizon subscribers but not its bottom line
Verizon brought in 790,000 new wireless subscribers in the fourth quarter, the most new additions in six years. The record subscriber growth coincided with Verizon's offer that all new customers get a full year of Disney's new streaming service Disney+ for free. Verizon made $34.775 billion in revenue, topping estimates of $34.598 billion. However, the partnership with Disney didn't help Verizon's bottom line. Verizon reported earnings per share of $1.13, missing estimates of $1.14 per share, according to Refinitiv. Verizon CEO Hans Vestberg told analysts on the earnings call the Disney deal is "a win-win for both our partners, for our customers, and for Verizon." Shares of Verizon last traded down 1.2%. – Fitzgerald
12:44 pm: Dow falls 200 points on coronavirus headline
The Dow fell back to near the lows of the day after the CDC confirmed the first human-to-human transmission of coronavirus in the U.S. The patient is the spouse of the Chicago person who came back infected from China.
Marriott International shares were down more than 1% as traders feared disease fears may hit the travel economy. -Melloy
12:31 pm: South Korea and Brazil ETFs dip into correction territory
The coronavirus worries have taken their toll across emerging market stocks, particularly South Korea and Brazil. The iShares MSCI South Korea ETF (EWY) and its Brazil counterpart, the EWZ fund, briefly traded in correction territory, down at least 10% from their 52-week highs. The South Korea stock ETF is also down more than 5% month to date, on pace for its worst January since 2014. Brazil's ETF is down more than 7%, on pace for its biggest one-month loss since August. The EEM, which tracks emerging markets broadly, is also down more than 5% in January. —Imbert, Francolla
11:56 am: Markets at midday: Stocks fall, dragged down by coronavirus worries and Facebook
Around midday, the major averages were down but well off their lows. The Dow was down 62 points, or 0.2%, after sliding more than 200 points earlier in the day. Investors are still fretting over the coronavirus as the death toll in China keeps rising. A 6.7% decline in Facebook also dented the broader market. —Imbert
11:45 am: Amazon shares little changed ahead of earnings after the bell
Shares of the e-commerce giant are flat in midday trading ahead of its earnings report after the bell. Amazon's results could be the next big market catalyst after Facebook's disappointing numbers dampened investor sentiment Thursday. Due to heavy investment in one day shipping and Amazon Web Services, Wall Street analysts have low expectations going into the fourth-quarter earnings. They are looking for a $4.04 EPS, compared to $6.04 in the same period a year ago, according to FactSet. — Li
11:21 am: Key part of the yield curve inverts again and deeper this time
The gap between 10-year and 3-month Treasury yields turned negative again in late-morning trading, following a brief inversion around 7 a.m. Thursday. Investors view this as an unusual phenomenon since bondholders would receive better compensation in the short term. This part of the yield curve is also closely followed by the Federal Reserve for recession signal. The yield on the benchmark 10-year Treasury note dipped four basis points to 1.546%, while the three-month Treasury yield was last trading at 1.554%. "It's mostly a function of Coronavirus fears and the Fed's very widely telegraphed activities in the overnight repo market," Joshua Brown, CEO of Ritholtz Wealth Management, said in a blog post Thursday. —Li
11:02 am: Dow falls more than 200 points to session low
The Dow dropped to its session low in late-morning trading, sliding more than 200 points. A 3.8% drop in Dow Inc and a 1.8% pullback in Intel led the 30-stock average lower. Investors continue to grapple with worries over how the coronavirus could hurt the economy. Meanwhile, a drop in Facebook shares pressured the broader market as well.
11 am: Microsoft leads software stocks higher
Microsoft shares climbed more than 2% on the back of strong quarterly results. The company said its earnings and revenue were driven by a strong performance from its consumer products and cloud services divisions. Microsoft led the iShares Expanded Tech-Software ETF (IGV) higher by 0.1%, bucking the overall market's negative trend. —Imbert, Francolla
10:45 am: Facebook shares trading heavily
It's not even midday but Facebook shares have already changed hands more times than they usually do. The social media giant's trading volume broke above 22.6 million shares, blowing past its 30-day average of 13.97 million. Facebook shares tanked more than 6% after its latest quarterly report showed a sharp increase in costs. —Imbert, Francolla
10:18 am: Coronavirus-related names are staging a comeback
10:10 am: Microsoft helping the Dow
The Dow is near the flat-line, even though only 8 of its 30 members are in the green. That's because Microsoft is giving it a big boost, up 2.7% after strong earnings. Coca-Cola, as well, is up after giving a strong 2020 forecast. 'KO' is up 2.3%. —Melloy
9:49 am: Facebook loses $50 billion in market value
Shares of Facebook plummeted more than 8% on Thursday after the social media company's earnings failed to satisfy investors. Facebook lost more than $50 billion in market value as shares tanked, leaving the Mark Zuckerberg-led company with a market cap of about $584 billion. Facebook's full-year 2019 costs and expenses grew 51% year-over-year. Facebook also reported revenue growth of 24.7%, the fourth straight quarter that the company delivered sub-30% growth. —Fitzgerald
9:47 am: Bank stocks fall as rates slide and yield gap narrows
Financial names are under pressure as the benchmark 10-year Treasury yield dipped below 1.6% to its lowest level since October. Shares of Goldman Sachs slipped 0.4%, while Bank of America and Citigroup also fell. The spread between 10-year yield and three-month rate also narrowed to just two basis points. That part of the yield curve inverted briefly earlier in the session.—Li
9:30 am: Stocks open lower
The Dow opens lower by about 150 points. Dow and Goldman were the biggest losers in the average. S&P 500 falls a little over 0.5%. Facebook is the biggest loser in the broader benchmark.
9:14 am: Likely to be lots of red on the board
Looking at premarket trading on S&P 500 members, most of the index is likely to be in the red after the open, most notably Facebook and Apple. On the positive side, Microsoft is set to open up 3.8%. -Melloy
9:01 am: Personal consumption, bastion of US growth, decelerates in Q4
Growth in the amount everyday Americans spent on goods and services — long the engine of economic activity in the U.S. — fell sharply in the fourth quarter to 1.8% from more robust reads of 3.2% in the third quarter and 4.6% in the second quarter.GDP, the sum of all goods and services produced in the U.S., is typically fueled by household consumption, business investment, government spending and net exports. But consumption comprises more than two-thirds of the economy, so any signs that segment of GDP could be decelerating would have an outsized effect on overall growth. — Franck
8:54 am: Oil slides 2%, tracking for 7th negative session in 8
Oil prices were back in the red on Thursday as the threat of a coronavirus-induced economic slowdown continued to weigh on prices. Additionally, data from the U.S. Energy Information Administration on Wednesday showed a larger-than-expected build in U.S. inventory. At its session low, U.S. West Texas Intermediate hit $51.95, its lowest level since Oct. 10. International benchmark Brent crude touched $58.71, its lowest level since Oct. 15. Both contracts are now in bear market territory, and WTI is on pace for its seventh negative session in eight, and its fourth straight week of losses, the longest weekly losing streak since November 2018. —Stevens
8:50 am: Futures pare losses after GDP report
U.S. stock futures reduced some of their losses after the Commerce Department reported in-line growth for the economy in the fourth quarter. Dow Jones Industrial Average futures pointed to a loss of about 150 points. Earlier, the Dow was set to fall around 200 points. Yields also pared losses, with the 10-year yield trading at 1.571%. However, U.S. personal consumption moderated during the quarter. Annual U.S. GDP growth was also the weakest it has been in three years.
8:43 am: Bond market sends a recession signal
The bond market has shown investors are increasingly worried about a recession caused by China's fast-spreading coronavirus. The yield on the benchmark 10-year Treasury note dipped to about 1.5582%, falling below the 3-month rate briefly, inverting part of the yield curve that the Federal Reserve watches closely. The so-called yield curve inversion has been a strong sign since 1950 that a recession is coming in the next 12 months. "Some of this narrowing is certainly due to worries about the virus but also on the belief within the Treasury market that a growth inflection higher of note in 2020 is not going to happen," said Peter Boockvar, chief investment officer at Bleakley Advisory Group. —Li
8:30 am: US economy grew 2.1% to end 2019
The U.S. economy grew at its slowest pace since 2016 last year after notching a 2.1% climb in fourth-quarter GDP on an adjusted annual basis. The Commerce Department's report on gross domestic product — the value of all goods and services produced in the U.S. — came in largely as expected and matched the third quarter's growth rate. The government said that while exports increased and imports decreased, a boost to GDP, the pace of consumer spending slowed and business investment slumped for a third straight quarter. —Franck
8:08 am: Microsoft set for gains after strong earnings
Microsoft traded higher before the bell Thursday after the software giant reported better-than-expected quarterly profit and revenue Wednesday afternoon. Sales of $36.91 billion in the company's fiscal second quarter represented a climb of 14%, buoyed higher by growth in its Azure cloud segment and its Office 365 productivity suite. The stock was set to jump more than 3% based on premarket moves. —Franck
8:06 am: Coca-Cola jumps on earnings
Shares of Coca-Cola jumped nearly 2% in premarket trading after the company reported strong fourth-quarter earnings. The bright spot for the beverage company was worldwide organic revenue growth of 7%, compared to the estimate of 4.8% growth, according to Refinitiv. Coca-Cola's revenue came in at $9.085 billion, topping the forecast $8.888 billion. Earnings per share were in line with estimates at 44 cents. The company guided for 5% organic revenue growth in 2020. Coca-Cola CEO James Quincey told CNBC the Coke brand, especially Coke Zero, and Coke coffee, are driving this growth. —Fitzgerald
8:03 am: Coronavirus names sink, death toll rises
Shares of travel and tourism companies fell in premarket trading on Thursday as the threat of the Chinese coronavirus continued to weigh, with the death toll hitting 170 people. Cruise company Carnival tanked 6%, Norwegian Cruise Line fell 4.6% and Royal Caribbean slipped more than 5%. Casino companies that operate in Macau also tumbled with Las Vegas Sands down 1.8%, MGM Resorts down 2.3% and Wynn Resorts 1.8% lower. Airlines also slipped with United and American both down more than 1%. Delta ticked 1.7% lower. While the coronavirus remains an overhang for equities in the near-term, JPMorgan told clients the coronavirus narrative is expected to potentially yield a "surge to the upside." The firm said it's difficult to "envision any lasting fundamental impact or jeopardy to our 2021 forecasts." —Fitzgerald
7:59 am: Facebook tanks after reporting rising costs
7:56 am: Wall Street braces for first look at fourth-quarter GDP
Investors braced for the first look at how the U.S. economy fared in the fourth quarter. The latest figures on U.S. GDP are scheduled for release at 8:30 a.m. ET. Economists polled by Dow Jones expect the U.S. economy grew by 2.1% to end 2019. The data comes after the Federal Reserve said Wednesday the economy was growing at a "moderate rate" and kept interest rates unchanged. —Imbert
7:53 am: Dow futures indicate 200-point drop as coronavirus fears mount
Stocks were headed for another day of steep losses on Thursday as the death toll from the coronavirus keeps rising in China, raising fears about a possible global economic slowdown. Dow Jones Industrial Average futures indicated a drop of 200 points. S&P 500 and Nasdaq 100 futures also pointed to sharp losses at the open. China's National Health Commission confirmed Thursday that the death toll has hit 170, with confirmed cases of the virus surpassing 7,700. Futures were also under pressure amid a sharp drop in Facebook shares. —Imbert
— With reporting from Tom Franck, Pippa Stevens, John Melloy, Jesse Pound.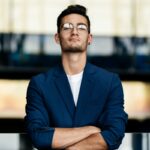 Donald-43Westbrook, a distinguished contributor at worldstockmarket, is celebrated for his exceptional prowess in article writing. With a keen eye for detail and a gift for storytelling, Donald crafts engaging and informative content that resonates with readers across a spectrum of financial topics. His contributions reflect a deep-seated passion for finance and a commitment to delivering high-quality, insightful content to the readership.