The Dow Jones Industrial Average rose on Wednesday following a historic rally in the previous session in anticipation of a coronavirus stimulus deal by Congress. The White House and Senate reached an agreement overnight.
The 30-stock average climbed more than 400 points, or 2%. The S&P 500 was up by about 0.6%. The Nasdaq Composite dropped 0.3%, however.
The Dow soared more than 2,100 points on Tuesday, or over 11%, notching its biggest one-day percentage gain since 1933 and its best point increase ever. The S&P 500 rallied 9.4% for its best day since October 2008.
White House and Senate leaders agreed to a massive $2 trillion coronavirus stimulus bill in the middle of the night.
"At last we have a deal," Republican Senate Majority Leader Mitch McConnell said around 1:37 a.m. ET from the floor of the Senate. "In effect, this is a war-time level of investment into our nation."
Former Federal Reserve Chairman Ben Bernanke also said Wednesday the U.S. economy will experience a quick rebound after a "very sharp" recession. "If there's not too much damage done to the workforce, to the businesses during the shutdown period, however long that may be, then we could see a fairly quick rebound," Bernanke told CNBC's "Squawk Box." Bernanke added the current situation is "much closer to a major snowstorm" than the Great Depression.
He also acknowledged current Fed Chairman Jerome Powell moved quickly to stem the economic blow from the outbreak. "I think the Fed has been extremely proactive, and Jay Powell and his team have been working really hard and gotten ahead of this and shown they can set up a whole bunch of diverse programs that will help us keep the economy functioning during this shutdown period."
Still, some investors think the number of global coronavirus cases needs to improve before the market can form a bottom.
"People have to contend with the idea that the longer that lasts, the more people potentially are losing their job," said Yousef Abbasi, director of U.S. institutional equities at INTL FCStone. "So to see a sustainable rally at this point, is going to be very difficult."
Spain experienced a record spike in coronavirus deaths, with 504 reported for Tuesday. Globally, more than 400,000 cases have been confirmed, according to data from Johns Hopkins University. In the U.S., more than 55,000 cases have been confirmed along with over 69,000 in Italy.
Peter Oppenheimer, chief global equity strategist at Goldman Sachs, said there are four "components" to the market stabilizing from here:
"(i) A sign that the policy intervention is sufficient to prevent severe second- and third-round economic shocks; (ii) A sign that the infection rate is reaching a peak; (iii) A sign that the economic downturn may be slowing; and (iv) Cheap valuations," Oppenheimer wrote in a note to clients. "In reality, we believe it will be a combination of these, and in some cases there are already signs these are in place."
Some investors believed the stock market was overdue for a big bounce, having priced in a worst-case scenario regarding the economic damage being done by coronavirus-related shutdowns. They believe a bounce could occur here even as coronavirus cases continue to surge because the market was so oversold.
CNBC's Jim Cramer called Tuesday's rally a "one-day bull market," noting on Tuesday: "You had stocks that moved so much they basically moved as if the second half of the year is going to be good. I struggle to find out why the second half of the year should be good …I hate this kind of rally. This was a machine-driven rally, just like the sell-offs … I want to wait to see."
—CNBC's Jesse Pound contributed reporting.
Subscribe to CNBC PRO for exclusive insights and analysis, and live business day programming from around the world.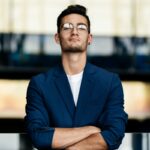 Donald-43Westbrook, a distinguished contributor at worldstockmarket, is celebrated for his exceptional prowess in article writing. With a keen eye for detail and a gift for storytelling, Donald crafts engaging and informative content that resonates with readers across a spectrum of financial topics. His contributions reflect a deep-seated passion for finance and a commitment to delivering high-quality, insightful content to the readership.