All eyes are on Congress to pass a much-needed stimulus bill to rescue the economy from the coronavirus damage. The stock market is staging a turnaround with the Dow rebounding from its 2016 low. Here's what's happening:
10:52 am: Goldman says buy gold now: 'Time to buy the currency of last resort'
Gold prices jumped more than 6% on Tuesday, putting the precious metal on track for its best day in 11 years, and Goldman Sachs believes the Federal Reserve's latest stimulus package will prompt investors to seek out the safe-haven asset and drive prices even higher. "Time to buy the currency of last resort," Jeffrey Currie, Goldman Sachs' global head of commodities research, succinctly summed up in a note to clients Monday night.The firm is "increasingly confident" about its 12-month target of $1,800 per ounce, which is roughly 8% higher than where gold futures currently trade. —Stevens
10:28 am: Stock market 'will be crushed' if relief deal stalls, Cramer says
CNBC's Jim Cramer said after his interview with House Speaker Nancy Pelosi on "Squawk on the Street" that it was urgent that the Democrats and Republicans reach a deal on economic relief on Tuesday. "Obviously, if they don't come together in the next 24 hours it's a different world for all of us," Cramer said. Cramer took issue with some of the items Pelosi says she wants included in the bill but said he expected an agreement to be reached. "Anything that advances the ball is something with neutral language. That said, the Speaker is a complete pro at getting things done and knows that the country will feel very let down, and obviously the markets will be crushed. If I were a betting person, and felt like it was okay to go in when the S&P was up 5.85%, you better believe there's going to be a deal today." — Pound
10:26 am: Rally accelerates on stimulus deal hopes, Dow now up 1,400 points
The market comeback gained steam in morning trading with the Dow jumping more than 1,400 points. The S&P 500 popped 6.6% and the Nasdaq rose 6.2%. Optimism is rising that Congress can reach an agreement on a coronavirus stimulus plan in the next few hours. — Li
10:21 am: Airline stocks surge on hope of a stimulus bill
Shares of United, Delta, American and Southwest each rose at least 10% in early trading as investors heard optimism from Congress on a coronavirus stimulus deal being reached on Tuesday. The stocks of the four big U.S. airlines have been decimated in recent weeks by the slowdown in travel. — Sheetz
10:09 am: The S&P 500 could be back to 2,800 soon and all-time highs by year-end, Fundstrat's Tom Lee says
While the stock market feels "broken" in recent weeks amid the coronavirus sell-off, equity strategist Tom Lee of Fundstrat sees a V-shape recovery ahead, with the S&P 500 recovering half of its losses as soon as next month and potentially all of its losses later this year. If a market bottom occurs this week, the S&P 500 could trek back to the 2,800 level as soon as April, said Lee. This would mean the index rallies about 25% in the next few weeks. This is still well off the S&P 500′s all time high of 3,393.52 on Feb. 19.
Fundstrat looked at 10 stock market drawdowns of about 30% since 1920 and found that the time needed to recover half of the losses during those pullbacks, was half the duration of the decline, the firm said. The median ratio for recovery is 0.5x, the most recent example being in 2002 and during the 2008-2009 financial crisis. "In 2020, this means, a six week decline would require 3 weeks to recover 50% back," said Lee, landing the S&P 500 at 2,800 as soon as April. A 100% recovery take on average three to four months, meaning a 3,400 around summertime. – Fitzgerald
9:47 am: Speaker Nancy Pelosi tells CNBC there is 'real optimism' on virus deal
House Speaker Nancy Pelosi told CNBC's Jim Cramer that there's "real optimism" that Congress can reach a stimulus deal to combat the impact of COVID-19 within the next few hours. The California Democrat has critiqued versions of the GOP's developing legislation for what she says is too little support for workers and too much support for corporations. Senate Minority Leader Chuck Schumer and Treasury Secretary Steven Mnuchin are leading the effort on Capitol Hill to finalize the stimulus bill. — Franck
9:45 am: South Korea stocks surge
The iShares MSCI South Korea ETF (EWY) popped 11.8% on Tuesday, on pace for its best day since Nov 21, 2008 when the EWY gained 18.79%.  The ETF consists of 110 large and mid-sized companies in South Korea. — Francolla, Li
9:42 am: G7 finance ministers, central bankers pledge to do 'whatever is necessary'
The key financial leaders from G7 nations said in a statement Tuesday that they will do "whatever is necessary to restore confidence and economic growth and to protect jobs, businesses, and the resilience of the financial system."In addition to major efforts by the Federal Reserve, other central banks around the world have also announced major programs to help support economies during the pandemic, including the European Central Bank and the Bank of England.The central banks "pledge to maintain expansionary policies for as long as needed and stand ready to take further action, using the full range of instruments consistent with our mandates," the statement said. — Pound
9:31 am: Dow jumps 1,100 points at the open
Major stock averages opened Tuesday's session in the green on hopes for a massive fiscal stimulus deal. The Dow climbed 1,100 points after hitting its lowest closing level since November 2016 on Monday. The S&P 500 and the Nasdaq Composite rose 5.1% and 4.8%, respectively. — Li
9:09 am: Gold futures pop 6% amid extraordinary central bank actions
Futures contracts tied to gold popped more than 6.5%. Gold prices are now up 12% this week alone after the Fed pledged unlimited asset purchases to support the markets, the latest in extraordinary central bank actions across the globe to fight off a coronavirus-induced recession. Investors are betting the central bank actions will lead to broad currency debasement and possible inflation, leaving gold as the best alternative.— Melloy
8:12 am: Chevron CEO says the dividend is the company's No. 1 priority and is 'very secure'
Energy companies are coming under pressure as oil prices sink, but Chevron CEO Michael Wirth said the company has no plans to slash its dividend. "Our dividend is our number one priority and it's very secure," he said Tuesday on CNBC's "Squawk Box." "We're taking actions to preserve cash. It will have some impact on production in the near term, but we've stayed with our financial priorities, which include protecting the dividend."
On Tuesday the oil giant said it will cut its capital spending plans for 2020 by 20% and suspend its buyback program in an effort to reduce costs. U.S. West Texas Intermediate crude prices have been nearly cut in half over the last month as oil gets hit on both the demand and supply side. "This is the fourth time in my career I've seen prices drop by more than 50% in a very short period of time. We've been here before, we know what to do, we're taking action," Wirth said. — Stevens
8:03 am: Analyst Dick Bove sees 'major' rally, these banks to benefit
Stimulus from the Federal Reserve and Congress will lead to a "major market rally [that] is likely to occur immediately" and will benefit bank stocks, Odeon Capital banking analyst Dick Bove says. Specifically, Bove said he likes JPMorgan Chase and Bank of America among the big banks and M&T Bank and SVB Financial among the regionals. Also, he lists preferred shares of Fannie Mae and Freddie Mac. Finally, he upgraded Wells Fargo and Comerica from sell to hold. Bove last week estimated that banks as a sector could see an earnings drop of 90% this year, and he said in his Tuesday note that he has not changed that outlook though the current situation presents a trading opportunity. – Cox
7:48 am: Rising hopes for a massive stimulus deal
Senate leaders and the Trump administration are moving closer to reaching an agreement on a $2 trillion stimulus deal to blunt the negative economic impact from the coronavirus pandemic. Senate Minority Leader Charles Schumer said he expects an agreement on Tuesday. "We expect to have an agreement tomorrow morning," Schumer told reporters Monday night. "There are still a few little differences. Neither of us think they are in any way going to get in the way of a final agreement." Negotiations on the bill were set to continue Tuesday morning. Democrats have twice blocked the Senate Republican rescue plan.— Li
7:45 am: Morgan Stanley says to buy Virgin Galactic's stock
The firm upgraded Virgin Galactic back to overweight from equal-weight, with the stock below $13 after topping $40 last month. Morgan Stanley analyst Adam Jonas said that "the world has changed … however, the story and the balance sheet remains intact." He added that Virgin Galactic has "a healthy cash position" of about $500 million and an estimated $16 million per month cash burn, so the space tourism company has over 2 1/2 years of runway. —Sheetz
7:30 am: Travel, airline stocks surge
Some of the stocks worst hit in the coronavirus sell-off have gained steam in pre-market trading Tuesday. With potential relief for the aerospace industry getting closer, Delta Airlines rose 9.6% pre-market, while United climbed 8.9%. Boeing gained 9.8%. Gambling stocks Wynn Resorts and MGM Resorts jumped 7.5% and 9.3%, respectively. Royal Caribbean's stock surged 8.6%, while shares of hotel company Hilton rose 7.4%. Darden Restaurants, down about 60% for the year, gained nearly 8%. — Pound
7:22 am: Coronavirus global cases top 387,000
The number of confirmed coronavirus cases around the world has surpassed 387,000 with deaths breaking above 16,000, according to data from Johns Hopkins University. In the U.S. alone, cases have shot up to more than 46,000 while deaths total nearly 600. Washington State Gov. Jay Inslee issued a stay-at-home order on Monday to curb the virus outbreak. In the UK, residents are now in lockdown. — Imbert
7:20 am: Trump says US businesses will reopen 'fairly soon'
President Donald Trump is eager to get U.S. businesses operating again even as his administration battles the coronavirus and health officials are encouraging Americans to stay home. During a news briefing Monday, Trump vowed, "At some point we're going to open up our country, and it will be fairly soon." Asked whether that would be weeks or months, he said, "I'm not looking at months." The U.S. has seen 46,450 coronavirus cases so far and nearly 600 deaths. – Cox
7:15 am: Stock futures hit 'limit up'
Stocks are set to rally as optimism rose that a fiscal stimulus deal could be reached as soon as Tuesday. Futures on the Dow Jones Industrial Average jumped 930 points, or 5%, hitting the so-called "limit up" levels, the upper trading curb mandated by the exchange to tame volatility. Contracts on the S&P 500 futures and Nasdaq 100 were also up 5% and "limit up." The S&P 500 SPDR ETF was up 5.3% in premarket trading.
The premarket moves followed another painful day for stocks with the Dow hitting its lowest closing level since November 2016 and wiping out its Trump-era gains briefly.  — Li
With reporting from CNBC's Thomas Franck, Jeff Cox, John Melloy, Gina Francolla, Pippa Stevens and Michael Sheetz.
Subscribe to CNBC PRO for exclusive insights and analysis, and live business day programming from around the world.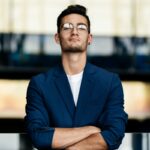 Donald-43Westbrook, a distinguished contributor at worldstockmarket, is celebrated for his exceptional prowess in article writing. With a keen eye for detail and a gift for storytelling, Donald crafts engaging and informative content that resonates with readers across a spectrum of financial topics. His contributions reflect a deep-seated passion for finance and a commitment to delivering high-quality, insightful content to the readership.