Tesla CEO Elon Musk speaks during the unveiling of the new Tesla Model Y in Hawthorne, California on March 14, 2019.
Frederic J. Brown | AFP | Getty Images
This is a live blog. Check back for updates.
3:11 pm: Tesla soars 21% at session high
Shares of Tesla surged 21% to its session high of $947.94. More than 45 million shares have been traded so far today, more than double its 30-day average trading volume of 18 million, according to FactSet. Tuesday's rally has brought the electric-car maker's year-to-date gains to more than 125%. – Li
3:02 pm: NYSE owner makes move on eBay
In what could be considered an unusual marriage, the owner of the New York Stock Exchange has made a bid for online marketplace eBay. Dow Jones reports that Intercontinental Exchange has put forth a more than $30 billion offer aimed at acquiring eBay's core marketplace business. The offer comes following several other overtures, Dow Jones reported. CNBC has reached out to ICE and eBay for comment. Shares of eBay jumped 9% on the news. —Cox
2:55 pm: Final hour of trading: Dow surges, Tesla leads Nasdaq back to record high
With roughly one hour left in Tuesday's session, stocks were poised for another strong day of gains. The Dow is trading up nearly 500 points. The S&P 500 and the Nasdaq are both up more than 1%. The tech-heavy Nasdaq also hit record highs as Tesla's historic rally continued. —Imbert
2:47 pm: Oil falls for a fifth straight day as global demand fears persist
U.S. crude prices settled lower for a fifth straight day as worries over global demand outweighed the prospects of production cuts by OPEC and other oil producing countries. West Texas Intermediate futures settled 1% lower at $49.61 per barrel. It was also WTI's tenth loss in 11 sessions Crude was up solidly earlier in the day on news that an OPEC+ committee was weighing further output cuts as coronavirus fears persist. —Imbert
1:32 pm: Market sentiment is normalizing, but there may be more downside
The recent coronavirus scare has helped ease some of the overly positive sentiment in the market. Analysts at Sundial Capital Research noted sentiment levels among institutional and retail investors is "starting to retreat back into a range" close to neutral after being overly optimistic. Stocks have recently taken a hit amid worries over the coronavirus and how it would impact the global economy. Still, Sundial Capital said "there was more work to do on the downside" since sentiment was so stretched. —Imbert
1:13 pm: Saudi Arabia dumps most of its Tesla shares
Tesla shares are on fire but Saudi Arabia has cashed in a lot of its chips mostly before the electric car maker's surge. An SEC filing showed the Public Investment Fund of Saudi Arabia sold 99.5% of its stake in Tesla, leaving it with 39,000 shares. Tesla shares rallied more than 16% on Tuesday, breaking above $900 for the first time. —Imbert
(Correction: A previous version of this post gave an incorrect amount of shares sold by the Saudi fund.)
1:02 pm Tesla's punching above its weight — with more clout than Amazon
Fundstrat's Tom Lee said it's the fear of missing out by growth managers that's helping drive the big jump in Tesla shares. Tesla was up 17% at about $911 Tuesday afternoon. Lee says specifically it's the Russell 1000 Growth managers who are playing catch up. Lee explains Tesla is 0.7% of the Russell 1000, but it accounts for 15% of its gains year-to-date — equal to about 21 times above its weight. That makes Tesla's contribution to the Russell 1000 so far this year as large as Amazon's which has a market cap five times that of the carmaker, he says. But he does agree that some of the surge is coming from short covering. Tesla is the third largest contributor of return in the Russell 1000 Index so far this year, after Microsoft and Amazon. They are weighted at 6.2% and 4.6%, respectively. "Many of our clients are benchmarked to this index, and given Tesla's relatively high valuation, was less likely to be in a client's portfolio. Thus, we see FOMO as contributing to the meteoric rise in Tesla," he noted. Tesla is up about 119% this year. —Domm
11:48 am: Nasdaq hits an all-time high
The tech-heavy Nasdaq Composite hit an intraday record high of 9,460.89, boosted a 16% surge in Tesla shares. Big tech Apple and Microsoft are also up big, lifting the Nasdaq. The benchmark becomes the first of the major indexes to come back completely from the coronavirus-related fears.—Li
11:46 am: Nike jumps on optimism coronavirus will be brought under control
Nike stock was bouncing back Tuesday, shaking off some of the fears about that the coronavirus is hurting its manufacturing operations and sales in China. "They went from $105 to $96, and now it's bouncing back. We feel a little more confident that the decision makers and authorities in China are doing all they can do to contain this," said Art Hogan, chief market strategist at National Securities. Nike stock was up 2.7%. Nike shares began falling the week of Jan. 20, when news of the virus began to spread and the number of new cases were growing quickly. Nike's gain was adding about 19 points to the Dow, which was up about 500 points. Hogan said Nike had fallen through it's 50-day moving average at $99, and now it's springing back. "This sigh of relief rally is 50% of what got sold, " said Hogan. "Nike gets hit twice. It's like semiconductors. It sells into China. That's a big part of its business but it it also produces in China so it gets hit both ways,.In its fiscal second quarter Nov. 30 earnings, China revenues rose 20% to 1.85 billion . China is its fastest growing market. — Domm
11:35 am: Dow now up 500 points
The stock market's rally gained steam in midday trading with the Dow now up 500 points. Apple and Microsoft led the gains in the 30-stock index, rising about 3.3% each. The S&P 500 climbed 1.6% and the Nasdaq jumped nearly 2%. —Li
11:24 am: Dow seeks to make back coronavirus sell-off
The Dow's latest two-day surge has put the 30-stock index within striking distance of where it was trading before coronavirus fears rattled investors. The Dow was down more than 3% since the close of Jan. 17, but has risen more than 2% over the past two sessions. —Imbert
11:17 am: Tesla is almost worth twice the combined market cap of GM and Ford
Tesla's market cap deserves to be twice the combined value of General Motors and Ford, CNBC's Jim Cramer said before Tuesday's Wall Street open. Shortly after the open, Tesla stock almost got there. Shares of the electric auto maker opened at nearly $883 per share, and then raced to an all-time intraday high above $940. In the process, it hit a market cap of $165 billion. The combined market cap of GM and Ford after Tuesday's open was about $85 billion. —Stankiewicz
10:55 am: Coronavirus fears spark volatile moves in stocks
Worries over how the coronavirus could impact global economic growth have sent U.S. equities on a wild ride. The average daily percentage move on the S&P 500 since Jan. 24 has been 0.91%, Instinet executive director Frank Cappelleri noted. In that time, the broad index has posted three moves greater than 1%, two of which to the downside and one higher. That's in stark contrast for how little movement there was in the broad index before then. Cappelleri pointed out the average move in the S&P 500 between Oct. 16 and Jan. 23 was just 0.36%. The S&P 500 is rallying more than 1% Tuesday. —Imbert
10:12 am: Clorox rises after topping earnings expectations
Shares of Clorox jumped 5% in early trading after the company topped expectations for its fiscal second-quarter result. The company reported $1.46 in earnings per share on $1.449 billion in revenue. Wall Street analysts were expected $1.31 in earnings per share and $1.43 billion in revenue, according to Refinitiv. The household products company said it expects organic sales growth to be between 0% and 2% this year and for its gross margin to increase slightly. —Pound
9:57 am: Tesla's market cap now tops Netflix's
Tesla soared another 20% to break above $900 a share early Monday, pushing its market cap to around $160 billion. That puts it above Netflix's $157 billion market cap. It also surpasses the likes of Nike, Nvidia and puts it within striking distance of McDonald's, Citigroup and Salesforce. —Hum
9:31 am: Stocks rally for a second day with Dow jumping 380 points
The Dow jumped 380 points at the open, rising for a second session following last week's steep sell-off on concerns the coronavirus will disrupt the global economy. The S&P 500 and Nasdaq also climbed 0.9% and 1.4%, respectively. Travel companies including airlines and cruise lines are rebounding. Apple popped 2%, while Amazon and Microsoft both rose more than 1%. —Li
9:21 am: Tesla is really popular with new retail investors
There's been a huge rush of new investors buying over $700 via Robinhood in the past day. On Monday, 12,000 Robinhood accounts bought it for the first time. Electronic trading systems love to interact with this retail flow. Dollar trading volume in 'TSLA' on Monday was a record for an individual stock, like triple what Apple traded and Tesla is 10% the size. —Santoli
9:15 am: Casino stocks trailing market on Macao shutdown
Major casino stocks with exposure to Macao were down in premarket trading after news that the casinos in the area would be shutdown due to the coronavirus outbreak, but the stocks are now positive as the opening bell approaches. Las Vegas Sands and Wynn Resorts are both up by less than 0.5%, while the S&P 500 futures are up 1.3%. MGM Resorts was also down in premarket trading but is now up about 2%. —Pound
9:12 am: Buttigieg declares 'win' amid Iowa confusion
No one really knows what happened in Iowa yesterday. But that hasn't stopped Pete Buttigieg from declaring victory in the Democratic presidential caucus. The South Bend, Indiana mayor said that even though "we don't know all the results," his supporters have nonetheless "shocked the nation." Party officials, meanwhile, continue to comb through results for something conclusive. Data from Sen. Bernie Sanders' camp indicates he finished first while Buttigieg ran second. –Cox
9:06: Dow set to pop 400 points at the open
Dow futures were up by 380 points, implying a gain of about 400 points at the open. The S&P 500 and Nasdaq Composite are also on track to open sharply higher. Stocks are trying to rally for a second session following a brutal sell-off last week triggered by coronavirus fears. —Li
9:02 am: Coronavirus stocks bouncing back
8:59 am: China could cut key rates in the next few weeks to boost economy, report says
The People's Bank of China could cut its lending rate along with its bank reserve requirement ratios in the coming weeks to stymie a potential economic slowdown from the coronavirus outbreak, Reuters reported, citing sources. More than 20,000 cases of the deadly virus have been confirmed in China, with the death toll breaking above 400. The outbreak has also raised concern over slower global growth. However, investors around the world cheered the prospect of more stimulative monetary policy. The Shanghai Composite jumped more than 1% overnight. European stocks rose broadly. —Imbert
8:39 am: Major Tesla shareholder thinks recent stock run 'just the beginning'
Billionaire Ron Baron told CNBC on Tuesday that he thinks Tesla could one day be "one of the largest companies in the whole world." As of Monday's close of $780 per share, Baron's Tesla stake was worth $1.3 billion. He said he accumulated nearly 1.63 million Tesla shares at an average cost of $219 each. Baron said on "Squawk Box" that he sees Tesla generating $1 trillion in revenue in 10 years. "It's nowhere near ended at that point and time." He also thinks Tesla's recent stock run is "just the beginning." —Wayland
8:36 am: Alphabet slips after reporting a revenue miss
Shares of Google's parent Alphabet dropped more than 3% in premarket trading after the tech giant reported a quarterly revenue miss. Its fourth-quarter sales came in at $46.08 billion, compared to the estimates of $46.94 billion, per Refinitiv. Alphabet's earnings beat expectations, however. —Li
8:26 am: Tesla shares rally again to record highs
Tesla's relentless rally this year continued on Tuesday, with the electric car maker's stock jumping another 13% in the premarket and broke above $900 for the first time. Tuesday's surge came after the stock soared nearly 20% on Monday, its best one-day performance in six years. Through Monday's close, Tesla shares are up more than 80% year to date and are easily the best performers in the Nasdaq-100 index. That surge has burned short sellers of the stock to the tune of more than $8 billion, S3 Partners data shows. Billionaire Ron Baron, a longtime Tesla bull, thinks the stock will keep going up from here. However, not everyone is as confident as Baron in in the Elon Musk-led company. —Imbert
8:17 am: Dow set to rally more than 300 points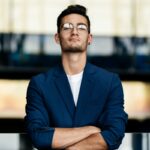 Donald-43Westbrook, a distinguished contributor at worldstockmarket, is celebrated for his exceptional prowess in article writing. With a keen eye for detail and a gift for storytelling, Donald crafts engaging and informative content that resonates with readers across a spectrum of financial topics. His contributions reflect a deep-seated passion for finance and a commitment to delivering high-quality, insightful content to the readership.