It is a ritual that is repeated on Wednesday and Thursday nights. The musicians who take the stage at Fino da Bossa, a small concert hall in Pinheiros, interrupt the performance while the waiter serves shots of rooster tail to the audience. Behold, the owner of the place, the businessman Raul Correa da Silva asks for the floor and invites everyone to raise their glass in honor of Belchior's memory.
It is the "toast that never happened", as Raul, a personal friend of the late singer, whom he tried in vain to take away from the wine world to salute life with the cocktail, used to say.
"Rabo de Galo is a popular drink, typically from São Paulo, and I would have liked to have had the chance to share a drink with it", says Raul, justifying his choice for such a reverence.
A true heritage of the national tavern, rabo de galo is a cachaça-based drink and, in conversation with the bartenders, it is believed that it is more consumed than caipirinha, although there is no official data to prove it.
To get an idea, a recent estimate by the National Contest of Rabo de Galo says that, of the 1.3 billion liters of sugarcane distillate produced annually in the country, about 70% is consumed in the form of a drink.
Created in the 1950s on the initiative of an Italian beverage industry that had settled here in order to popularize vermouth, it quickly spread across bakeries and taverns as a simple and inexpensive drink option. The name translates the English word cocktail ("cock" is rooster and "tail", tail).
The drink, however, has been gaining more and more space in trendy bars, including great bartenders among its enthusiastic promoters. one of them was Derivan Ferreira de Souza who died on the 18th of May at the age of 68 after a sudden illness, just as he was taking his Rabo de Galo International Competition to Portugal.
"He was the one who opened the doors of our profession", says Ricardo Barrero , bar chef at Modern Mamma Osteria and who is also responsible for the drinks at Ella | Fitz, both houses belonging to the duo Salvatore Loi and Paulo Barros . "More than that, Derivan showed everyone what hospitality is all about."
"He was one of the biggest references in the area and raised this flag of national cocktails, especially the tail of the rooster", says Ale D'Agostino , an experienced bartender from the São Paulo scene. He is one of the founders of APTK Spirits, a bottled drinks company that recently developed a variation of the recipe to be served at the luxurious Rosewood São Paulo hotel.
But, after all, what made such a prosaic drink gain such status? For D'Agostino, "in terms of flavor, it brings a whole complexity, just like a Negroni or a Manhattan." If the original recipe was made up of two thirds of cachaça and one third of vermouth, today slight variations are common.
In the case of Fino da Bossa, Raul insists on maintaining tradition, with premium cachaça and imported vermouth. D'Agostino, on the other hand, has Gallo Tropicalle among his creations, with a touch of tropical liqueur, and which should return to the APTK portfolio.
"I also like to make a variation with fine Jerez wine, which breaks down the sweetness, brings lightness and a woody finish.". And he adds: "it is a cocktail that has several possibilities".
Michel Felicio , owner of the cocktail shakers at Bottega 21, says that he received Derivan at his counter a week before his trip to the European country. "We talked a lot about the rooster tail and how excited he was for this trip to Portugal", he says.
Michel believes that, with the death of Mestre, as he was called, the bar community will unite to finally include the cocktail in the International Bartender Association (IBA) chart, considered the guidebook for professionals around the world. . "It was his big goal in life," he says. The generations of bartending he helped form thank you.
*The texts published by Insiders and Columnists do not necessarily reflect the opinion of CNN Viagem & Gastronomia.
Fabio Galib
Fábio Galib is a journalist and has been writing about gastronomy for fifteen years. He was a reporter for Jornal da Tarde and Estadão, where he was part of the team that launched the Divirta-se guides. At Editora Abril, he edited the regional publications of Veja Comer & Beber and was a critic of bars and food in Veja São Paulo.


Source: CNN Brasil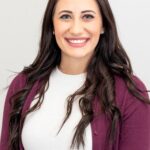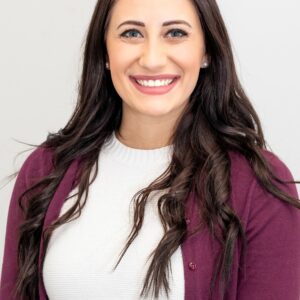 Johanna Foster is an expert opinion writer with over 7 years of experience. She has a reputation for delivering insightful and thought-provoking articles on a variety of subjects. Her work can be found on some of the top online news websites, and she is currently lending her voice to the world stock market.