International analysts are trying to decode the messages of the Putin-Erdogan meeting in Sochi. One thing is certain: the confirmation of close bilateral relations at a critical international juncture.
Vladimir Putin at the beginning of the meeting he had with Tayyip Erdogan yesterday in Sochi praised the role of Turkey in Europe. "You should be grateful to Turkey for the gas from Turkstream" characteristically said the President of Russia.
There was no joint press conference after the meeting. But after four hours of talks the press was told that Erdogan was on his way to the airport and that an eight-article joint communique was issued.
Shortly after, Kremlin sources announced that payment for Russian natural gas would be partially made in rubles from Turkey as well.
The nuclear power plant in Akougiou is also in focus
Tayyip Erdoğan, in addition to the issue of the operation he wishes to carry out in Syria, also clearly raised the problem that arose in the timely completion of the Akuyu nuclear reactor project.
It is no longer just a symbolic project that wants to be completed before the elections, but a strategic need for a more independent Turkey in the energy sector. But the Turkish companies involved have withdrawn due to disagreements with the Russian contractor and the project has stopped.
However, six of the eight articles concern cooperation in the economic sector. Russia wants to use Turkey as a way out of the sanctions. Of course with compensation.
Closer cooperation "against terrorist organizations"
However, regarding the operation that, according to information, Erdogan wants to start on August 20 in Syria, towards Munbitz, the reference in the announcement is "closer cooperation against all terrorist organizations with the aim of stability in the region".
In the eight points that make up the joint communique, Libya has been included, where the difference of opinion between Turkey and Russia regarding Haftar is known.
The developments in the coming weeks will confirm the conclusions drawn from the joint communique after the Erdogan Putin meeting in Sochi.
Andreas Robopoulos, Constantinople
Source: Deutsche Welle
Source: Capital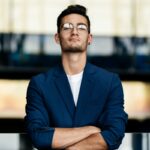 Donald-43Westbrook, a distinguished contributor at worldstockmarket, is celebrated for his exceptional prowess in article writing. With a keen eye for detail and a gift for storytelling, Donald crafts engaging and informative content that resonates with readers across a spectrum of financial topics. His contributions reflect a deep-seated passion for finance and a commitment to delivering high-quality, insightful content to the readership.