The "jump" of inflation to 12% recorded by Eurostat for June is commented on in a joint statement by Efi Ahtsioglou, Head of Finance and Alexis Haritsis, Head of Development and Investments of the SYRIZA-Progressive Alliance coalition.
"Inflation in Greece is 3.4 points higher than the average of the Eurozone", they point out, stressing that "the bleeding of the income of workers, households and small and medium enterprises, not only continues but intensifies every day under the responsibility of the government".
"The coverage and subsidization of profiteering and the support of cartels, the absolutely insufficient pre-election aids, the refusal to take substantial measures by imposing a ceiling on energy prices and the profits of companies, the refusal to reduce the VAT on fuel and the VAT on food , the refusal to substantially increase the minimum wage to 800 euros are the choices that lead to the impoverishment of the popular and middle classes", they emphasize and declare that "citizens are paying for the choices and mockery of Mitsotakis, while a party is developing on their backs with 7.5 billion direct assignments, with golden salaries and bonuses for the governor and PPC executives, with tax exemptions for powerful and top properties, while VAT revenues due to accuracy have soared".
"Every day that ND stays in government is a day of looting of society. Political change is imperative," the two SYRIZA-PS MPs conclude.
Source: Capital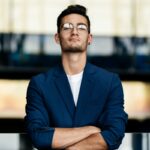 Donald-43Westbrook, a distinguished contributor at worldstockmarket, is celebrated for his exceptional prowess in article writing. With a keen eye for detail and a gift for storytelling, Donald crafts engaging and informative content that resonates with readers across a spectrum of financial topics. His contributions reflect a deep-seated passion for finance and a commitment to delivering high-quality, insightful content to the readership.