50 were injured from the magnitude 5.9 earthquake that struck northwestern Turkey and was felt in Istanbul early this morning, which also damaged some buildings in Duce province, according to a statement from the government's disaster management agency and state media.
There are no reports of deaths or significant damage from the earthquakewhich occurred at 04:08 am (03:08 Greek time), and its epicenter was located in Goliaka, Dudze district, about 200 kilometers east of Istanbul.
"We have almost completed our checks in the villages around Goliaka. No serious damage has been reported, only some barns were destroyed in those places," Interior Minister Suleiman Soylu told TRT Haber.
"There was a power outage during the earthquake, but authorities are now restoring power," he noted.
The Duce court is among about eight buildings in the area that were damaged, the state-run Anadolu news agency reported.
Turkey's Disaster and Emergency Management Authority (AFAD) announced that it had sent thousands of blankets and tents to the area where the earthquake struck, which injured 37 people in Duce. Injuries also exist in Dzonguldak, Bursa (Bursa) and Istanbul.
CNN Türk reported that a man was seriously injured when he jumped out of a window in panicas broadcast by international agencies and relayed by the Athens News Agency.
The epicenter of the tremor was located in the Black Sea province of Duce and was felt in Istanbul, which is about 200 kilometers from Duce, as well as Ankara, according to AFAD, which noted that at least 70 aftershocks were recorded.
According to this service, earthquake had a magnitude of 5.9 degrees. The US Geological Survey (USGS) estimated that the earthquake had a magnitude of 6.1, while the Euro-Mediterranean Seismological Center (EMSC) for its part estimated that it had a magnitude of 6.0 and that its focal depth was 2 kilometers.
The mayor of the city of Duje, Faruk Ezlu, told CNN Türk television that many residents panicked, but so far there were no reports of casualties or serious injuries or significant damage to buildings.
Turkey sits on top of the Eurasian and African tectonic plates and seismic activity in the country is intense. One of the most serious earthquakes in recent years occurred in October 2020 in Izmir and claimed the lives of more than 100 people.
In November 1999, a 6.3-magnitude earthquake killed about 900 people in the Duje region.
In September of the same year, a very strong 7.4-magnitude earthquake killed at least 17,100 people around the industrial city of Nicomedia (Izmit), about 130 kilometers away.
Seismologists have recently warned that there is a possibility of a strong earthquake hitting Istanbul in the near future.

Source: News Beast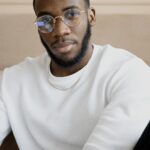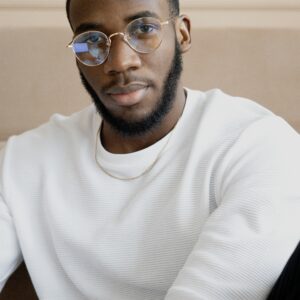 Bruce Belcher is a seasoned author with over 5 years of experience in world news. He writes for online news websites and provides in-depth analysis on the world stock market. Bruce is known for his insightful perspectives and commitment to keeping the public informed.