A 6.1-magnitude earthquake hit Ecuador on Thursday, the Geophysics Institute announced, with no casualties reported, although there was some material damage in the port of Guayaquil, near the epicenter.
The quake was "felt on a national scale," the agency said.
It was recorded at 17:30 (local time; today at 01:30 Greek time) and its epicenter was located 13 kilometers from the village of Simon Bolivar, on the outskirts of Guayaquil, a large port and the country's financial capital.
Calling on the population to remain "calm", President Guillermo Lasso said via Twitter that the authorities have been mobilized to "assess the possible damage in the area".
"At first I thought it was the wind, then I felt everything shaking," said Maria Eugenia Rosero, a retired teacher who lives in northern Guayaquil. The quake "was short, but powerful," he added.
Municipal authorities in the city of nearly three million people said a building in its center that was under demolition collapsed and some buildings were damaged, but not heavily.
Several residents took to the streets to protect themselves from possible collapses or landslides.
Ecuador sits on top of the Nazca tectonic plate and the Latin American marine tectonic plate, and strong earthquakes are often recorded in its territory.
SOURCE: APE-ME
Source: Capital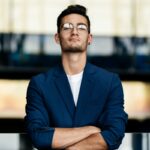 Donald-43Westbrook, a distinguished contributor at worldstockmarket, is celebrated for his exceptional prowess in article writing. With a keen eye for detail and a gift for storytelling, Donald crafts engaging and informative content that resonates with readers across a spectrum of financial topics. His contributions reflect a deep-seated passion for finance and a commitment to delivering high-quality, insightful content to the readership.