The dismissal of the Minister of the Interior, Patricio Carrillo, was announced by his president EquatorialGuillermo Lasso, after the murder of a lawyer in a police academy.
"General Patricio Carrillo dedicated his life and faith to the ideal of the country's security. However, after the events of the last few days, he decided to end his service today (i.e. yesterday Friday)", said Mr. Lasso to the country's television network.
The head of state called the murder of Maria Belen Bernal, who was found dead on Wednesday, some ten days after she disappeared from a police academy in Quito, a "femicide".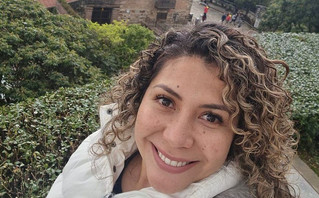 The case has already become a flag of the fight against femicide in Ecuador.
In this country the indicators of gender-based violence are extremely high. According to the attorney general's office, at least 573 women have been murdered to date since 2014, when the crime of femicide, which carries a prison sentence of up to 26 years, was added to the criminal code.
But the prosecution's figure may be greatly underestimated. According to the ALDEA foundation (Asociación Latinoamericana para el Desarrollo Alternativo, "Latin American Association for Alternative Development"), 206 femicides have been recorded in Ecuador since the beginning of the year alone.
Referring to the dismissals of the interior minister and top law enforcement officers, President Lasso spoke of "decisions that are only the first stop on the long road that must be dismantled to transform our police force" and to heal the wounds of the country.
The head of state gave police chief General Fausto Salinas a deadline of "one week to bring results", in other words to ensure "the arrest of Herman Cáceres".
Source: News Beast