LAST UPDATE: 21.04
Eight people were killed and 18 wounded today in a bomb attack on a commercial street in a Shiite district of Kabul, according to the latest Afghan police report.
"Security teams are trying to identify the perpetrators" of the attack, police spokesman Khalid Zadran said of the bomb, which exploded inside a wheelbarrow filled with vegetables on a busy shopping street in this district in western Kabul.
The spokesman added that some of the injured were "in critical condition".
The jihadist organization Islamic State claimed responsibility for the explosion, as the organization announced on its channel on the Telegram platform.
In its statement it says that 20 people were killed and wounded in the attack that took place in an area of ​​western Kabul.
"The Islamic Emirate of Afghanistan unequivocally condemns this cowardly act which is the work of those who are enemies of Islam and the country," Taliban spokesman Zabihullah Mujahid said in a message on Twitter.
The Shiite community, which consists mainly of the Hazaras and represents between 10 and 20% of the Afghan population (nearly 40 million inhabitants), has long been persecuted in the country whose population is predominantly Sunni.
Source: AMPE
Source: Capital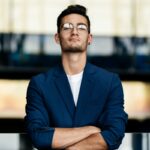 Donald-43Westbrook, a distinguished contributor at worldstockmarket, is celebrated for his exceptional prowess in article writing. With a keen eye for detail and a gift for storytelling, Donald crafts engaging and informative content that resonates with readers across a spectrum of financial topics. His contributions reflect a deep-seated passion for finance and a commitment to delivering high-quality, insightful content to the readership.