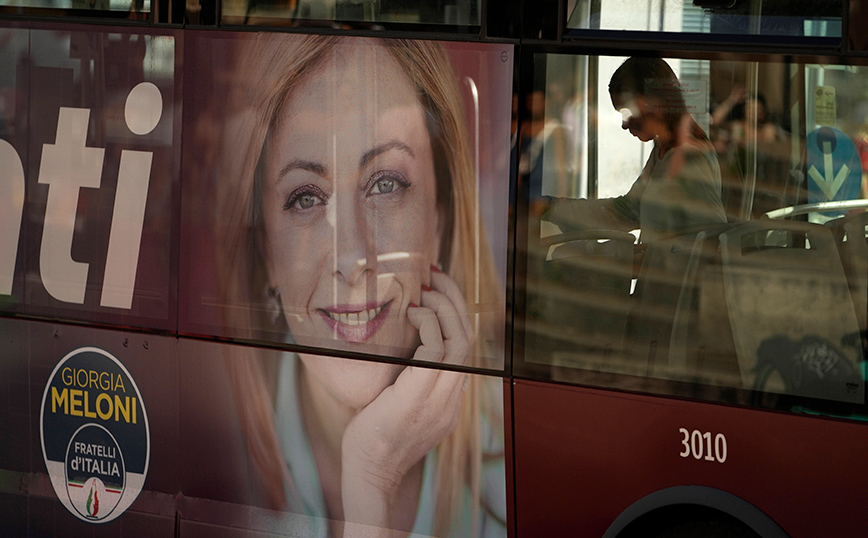 The election in Italy had a result the conservative faction to secure victory and paved the way for far-right Georgia Meloni to become prime minister. THE coalition of Meloni, Salvini and Berlusconi managed to secure me the absolute majority of seats, both in the House and in the Senate of Rome. In total, achieved a percentage of 43 to 44%, while the center-left alliance did not exceed 26%.
This is a double "record": for the largest difference between the two main parties in the country since the Italian republic was declared – in 1946 – and for the most right-wing government in the history of Italyas she writes in her response Deutsche Welle.
It's a clear, personal victory for the leader of the far-right, populist "Brothers of Italy" party Georgia Meloni, who in four years catapulted her party from 4.3% to 26%. And its allies "suffer": the League does not even reach 9% and Forza Italia is just over 8%. It is hard to imagine that with these percentages they will be able to set clear and strong limits to Meloni's action.
Appeals that did not convince
The center-left Democratic Party failed to capture even 20%, and former Prime Minister Enrico Letta's leadership is now in serious jeopardy. His appeal to Italians to mobilize to create a bulwark against the deep right did not convince. More dynamism and a broader alliance were probably needed.
The Five Stars, with 16% of the votes, are satisfied. They did not disappear, as many predicted just a month ago. But one cannot help but notice that in relation to the 2018 general elections they lost half of their electoral power. They overthrew the Draghi government and the conditions no longer existed to sign an electoral alliance with the center-left.
All eyes on Meloni
Now, all of it attention is on the winners. Georgia Meloni he referred to a "historic page turn" and thanked the Italians for their trust. All that remains is to wait for her to be given the mandate to form a government by the president of the republic, Sergio Mattarella, and to see how she will handle, from the very first days of government, the most critical issues: the drawing up of the new budget, energy and, of course, the relationship with Europe.
He will have to prove that he has left behind the ideological extremes of the past, or if he means to lead Italy down a dangerous path, with nationalism and extreme isolationism as its main points of reference.
Source: News Beast