Electric car for $ 4,500 ahead of Tesla and Porsche Taycan: which electric cars are getting cheaper the slowest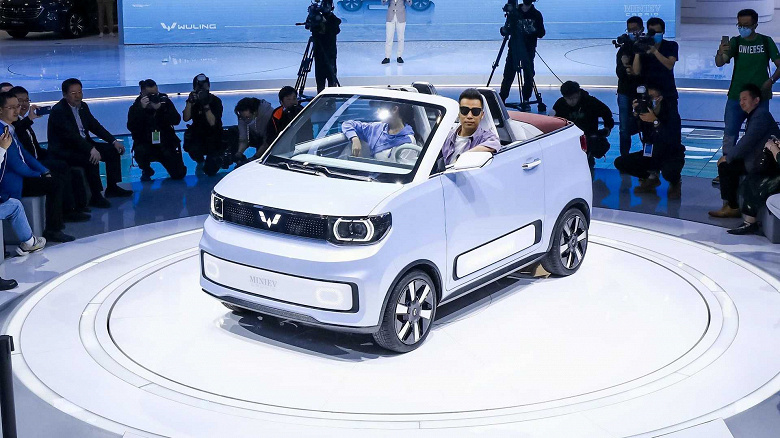 The All-China Federation of Industry and Commerce, the Automobile Dealers Chamber of Commerce and Cheevaluation have jointly released the 2021 China Automotive Residual Value Preservation Annual Report, which shows how much cheaper new-energy vehicles have fallen in the first year.
The list includes top-selling models, including Wuling Hongguang MINI EV, Tesla Model 3, Tesla Model 3, BYD Han, Xiaopeng P7, and more. including Hongguang MINI EV surpassed all expectations and won the first place: in the first year, it retained 89.78% of the original cost on average in the Chinese market. A car costs less in the first year than it would cost to rent another car in China.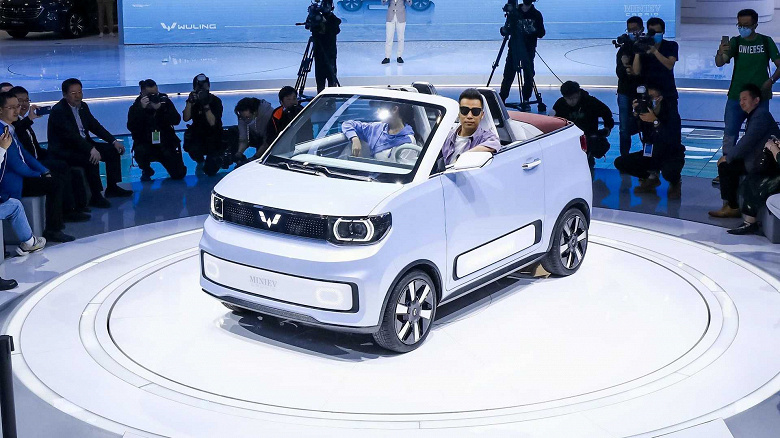 As for why the Hongguang MINI EV is slowly getting cheaper there, the main reason is that the manufacturer has reduced its profit margin as much as possible. Recall that an electric car for $ 4,500 was the best-selling over the past 16 months in China.
The Xiaopeng P7 ranked second on the list with 85.67% and also overtook the Tesla Model 3 and Model Y cars, which came in third and fifth respectively. The Porsche Taycan was in fourth position with a score of 83.47%.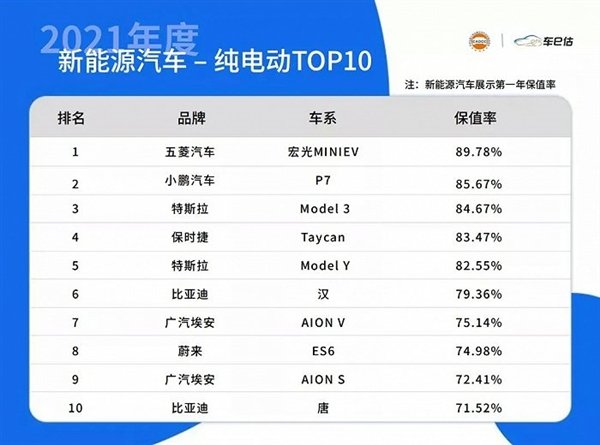 Also on the list were BYD, HanGAC Aion Aion V, NIO ES6, GAC Aion Aion S, and BYD Tang.