Elon Musk showed a ready-to-launch Starship with all engines and the movement of a huge Super Heavy rocket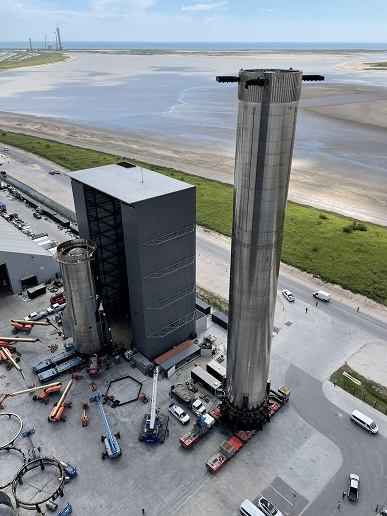 The founder of Tesla and SpaceX, Elon Musk, posted a batch of new interesting photos on his Twitter page for those who follow SpaceX and Musk write a new space story.
He posted photos and a video showing the movement of the Super Heavy rocket to the launch pad of the space base in Boca Chica, where the tests will take place. Musk confirmed yesterday that all 29 SpaceX Raptor engines are installed on the Super Heavy rocket prior to its first launch.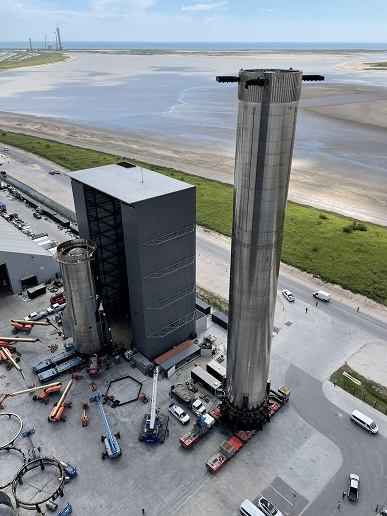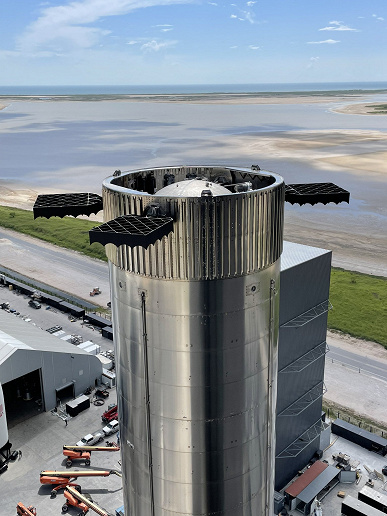 In the near future, various tests will begin, after which, if successful, the Super Heavy rocket will be ready for its first orbital flight in the coming months. Although it was reported in the spring that the first launch could take place in July.
Super Heavy Booster moving to orbital launch mount pic.twitter.com/axaDnXNm84

— Elon Musk (@elonmusk) August 3, 2021
On top of the 70-meter rocket will be a spaceship Starship 50 meters high Elon Musk also posted a new photo of the Starship spacecraft, which is preparing for an orbital launch. He confirmed that all 6 Starship engines have already been installed.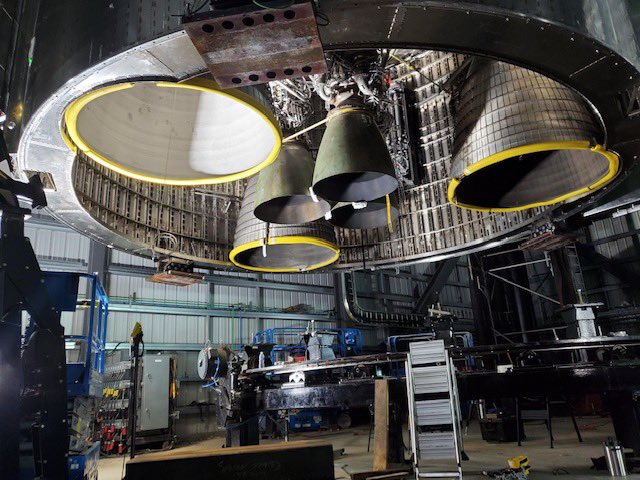 Earlier, Musk showed how he inspects the work of the space base in Boca Chica with his son.