Elvira Nabiullina: the Central Bank of the Russian Federation is not ready to admit cryptocurrency ETFs to trading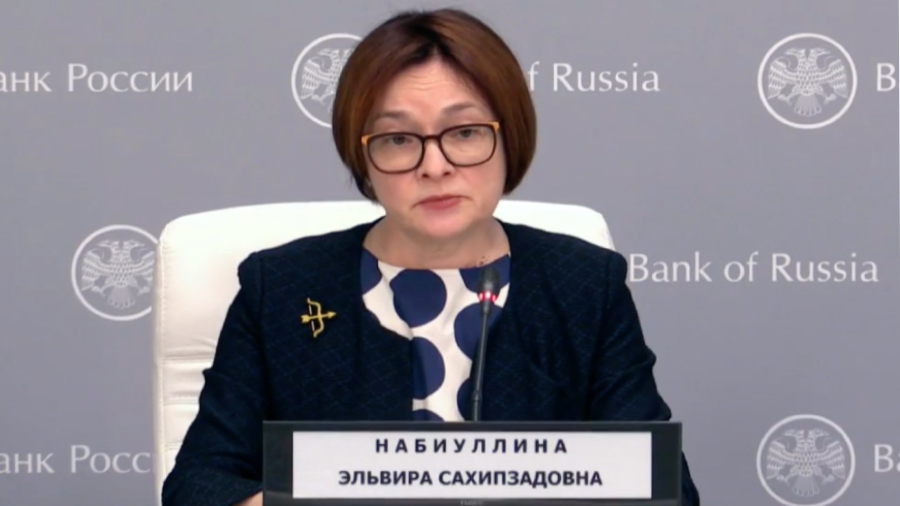 The head of the Bank of Russia Elvira Nabiullina gave a negative answer to the question about the possibility of admitting cryptocurrency ETFs to exchange trading in Russia.
On October 22, 2021, during a press conference following the meeting of the Board of Directors, the Chairman of the Bank of Russia Elvira Nabiullina said that the regulator was not ready to follow the example of the US Securities and Exchange Commission (SEC) and admit Bitcoin ETFs to the exchange. A similar response was expected, since the head of the financial regulator has repeatedly sharply criticized cryptocurrency projects.
If the Bank of Russia takes a tough position and denies any possibility of performing transactions in the stock and derivatives markets with cryptocurrency instruments, then the SEC adheres to a more flexible line on regulating the cryptocurrency market and is considering compromise solutions.
The head of the SEC Gary Gensler said that the department approved the launch of ETFs on BTC futures, since they can be attributed to financial instruments of the commodity market. Gensler believes that "the new investment product we have now can be controlled by the CFTC and is subject to the Investment Companies Act 1940".
It is possible that such a "pliability" of the US Securities and Exchange Commission was caused by the lawsuit against Ripple and the desire to strengthen its position and create the basis for a precedent that will finally secure the status of a security for some cryptocurrencies. In addition, direct oversight of cryptocurrency futures falls on the shoulders of the CFTC, not the SEC.
Recall that in the American common law system, a precedent is a case that establishes a principle or rule that will be used by the courts when making decisions in the future in cases with similar circumstances. Therefore, the won case against Ripple can come in handy in case of disagreements about the status of other cryptocurrencies and tokens.