Do you remember your first surgery?
«I remember it very well: it was very demanding. Each intervention must be planned in the best possible way: since the beginning of my work I have carefully observed and studied my colleagues, and above all Professor Gargiulo, to steal everything I could. Their gestures, their techniques, the way they placed themselves towards the patient, towards the child, towards the families ».
How important is it to be able to empathize with families?
"There are a before and an after. Before surgery, when the family is afraid and worried, and after surgery, when relief sets in. Empathy is essential, creating a bond with the child and with the family is essential. Parents need to know that you are available, that they can trust you, that you are absolutely dedicated to their child. At the same time it takes clarity, the right "distance": the child does not expect you to be their friend, but that you are the one who solves the problem. And since I became a mother, I understand this very well. There are certain "no" that cost you effort, because they are difficult to say, but they reassure, they create trust. Children must be able to trust, they don't like lies ».
What is the difference between caring for children and adult patients?
«The adult has his own path: he asks you many questions, he has expectations, anxieties, fears, which the child often does not have. The newborn is still different: in this case you take care of both the baby and the new parents. The relationship with the patient, and with family members, is one more aspect to manage ».
How do you treat it?
"We do a lot of interviews with parents, even prenatal ones, when the expectant mother is diagnosed with congenital heart disease on the fetus. Together with us is Dr. Sara Ruggeri, psychologist of the Little Big Hearts Association, who helps and supports us in all this work. At the end of the discussion, when we present the situation, the anatomical picture and the surgical procedure, the psychologist always makes her presence felt by the parents, who need to know and know what they will encounter. The first question a parent asks you is "What will my child's future be like? Will we be able to face all this? "».
What do you answer?
"Our answer is always the same:" When you enter here, you enter a second family, which is not made up only by us health professionals but by all those who work for you and for your child, coordinated and supported by the Piccoli Grandi Cuori association. , who will help and support you throughout the journey. This is really very important, it makes a difference ».
Source: Vanity Fair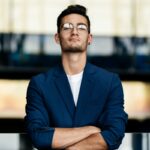 Donald-43Westbrook, a distinguished contributor at worldstockmarket, is celebrated for his exceptional prowess in article writing. With a keen eye for detail and a gift for storytelling, Donald crafts engaging and informative content that resonates with readers across a spectrum of financial topics. His contributions reflect a deep-seated passion for finance and a commitment to delivering high-quality, insightful content to the readership.