Four soap operas compete for the 2023 Emmy Award this Monday (20). Two of them are not Brazilian: the Portuguese "Para Semper" and the Turkish "Yargi: Segredos de Família".
See below for more information about these productions competing for the Best Telenovela award.
Yargi: family secrets
Celina (Pınar Deniz) is a lawyer, but she doesn't entirely believe in justice. That's why she goes over all the rules when she thinks she can.
Isaque (Kaan Urgancıoğlu) is a highly respected prosecutor who is afraid of the law. He is capable of anything to defend his work and principles.
When his brother, Saulo (Arda Anarat), is arrested accused of killing a woman, Celina is hired to defend him.
With a lot of suspense, intrigue and twists surrounding this death, Celina and Isaque get closer and end up finding themselves intertwined in a case that unites their families and reveals secrets.
Written by Sema Ergenekon and produced by Ay Yapim, the serial debuted in 2021 in Turkey, but was later sold to more than 20 countries.
The third season began airing on September 24th and is expected to end in May 2024.
Forever
Enigmatic, Pedro Valente (Diogo Morgado) wants to win back Clara Sampaio de Menezes (Inês Castel-Branco), his great love from his youth.
However, Clara is from a conservative family of old Portuguese nobility while Pedro's social origin is unknown.
That's why her father, Bento Sampaio de Menezes (Luís Esparteiro), is against romance. To prove to his daughter that Pedro was not worthy of her, he sets a trap that ends up causing the death of one of the protagonist's friends.
Pedro flees the crime scene without giving any explanations to Clara, who is devastated. Over time, he makes a fortune and goes in search of his origins, but ends up meeting Clara again, who now has a relationship with his brother, Lourenço Novais (Pedro Sousa).
The series was produced by Plural Entertainment and broadcast on TVI from November 8, 2021 to August 25, 2023.
The soap opera was created and written by André Ramalho, Juan Barros and Inês Melo, directed by Francisco Antunez, João Gomes and Ricardo Carreira and directed by Hugo de Sousa.
Awards
In addition to these, the soap operas "Cara e Coragem" and "Pantanal" are also competing for the award.
In addition to the two soap operas, there are five other Brazilian competitors for the award.
The Emmy is an American award ceremony considered the largest in the television industry in the world, annually rewarding actors and TV programs of different nationalities.
Source: CNN Brasil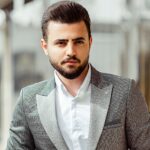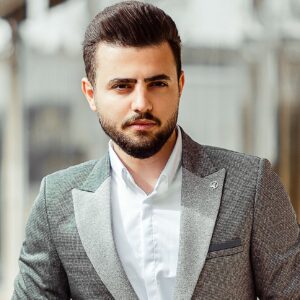 I'm Robert Neff, a professional writer and editor. I specialize in the entertainment section, providing up-to-date coverage on the latest developments in film, television and music. My work has been featured on World Stock Market and other prominent publications.