Quinn Nelson, owner of the Snazzy Labs YouTube channel with over a million subscribers, posted a video of a rather interesting remake. He disassembled an Apple Mac mini computer with an Apple M1 processor, replaced the power supply, and repackaged the system in a brand new 3D printed case. As a result, the size of the Mac mini was reduced by 78%.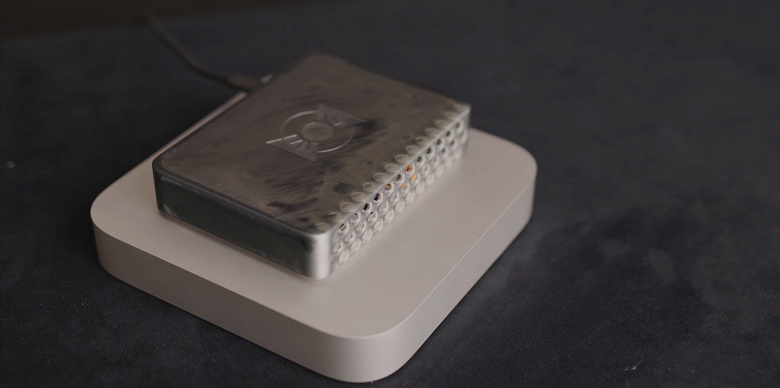 The reason for such a significant savings in space is explained quite simply. By transferring the Mac mini to its own processor, Apple did not change the industrial design of the product. Meanwhile, the case, board, cooling and power systems were designed for the Intel processor with higher power and heat dissipation requirements. Nelson showed that if desired, the manufacturer could reduce the size of the computer. This was probably deemed inappropriate. For example, Apple could take into account such a psychological effect: a smaller system could seem to buyers as obviously less powerful than the original version on an Intel processor.
Those who wish can repeat the experiment of an enthusiast: files for 3D printing of the body and wiring diagrams are available for free.
Source: ixbt