The Epic Games Store continues to give away games for free, this time users are offered to download Obduction and Offworld Trading Company, which replaced Bridge Constructor: The Walking Dead and Ironcast.
Obduction is a first person sci-fi game developed by Cyan Worlds. The game raised $ 1.3 million on Kickstarter and was released in 2016. She is the spiritual successor to Myst (1991) and Riven (1997). Obduction also supports virtual reality headsets.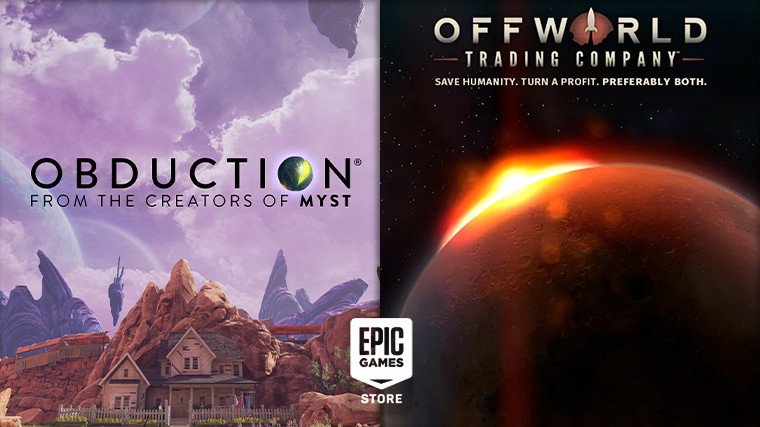 Offworld Trading Company is a sci-fi real-time strategy game set on Mars with a focus on economic wars through sabotage, hostile takeover, and more. The game was created under the guidance of Civilization IV Lead Designer Soren Johnson.
The Epic Games Store offers Obduction for Windows and macOS and Offworld Trading Company for Windows. Those wishing to download these games can do so until July 22.