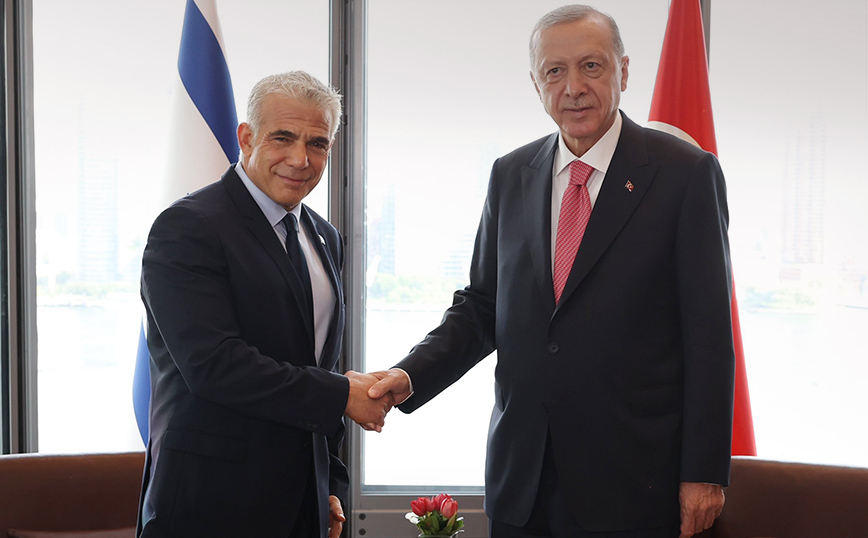 THE Recep Tayyip Erdogan, met yesterday Tuesday, for the first time in more than a decadewith the Israeli Prime Minister, Mr Yair Lapid, with the latter seeking his support for them to meet prisoners of the Islamists of Hamaswhich governs the Gaza Strip.
The two leaders met on the sidelines of the 77th UN General Assembly in New York, a month after their states restored diplomatic relations.
Lapid "raised the issue of Israelis who have disappeared or are in captivity and the importance of returning to their homes," the Israeli prime minister's office said in a press release.
Hamas fighters detain two Israelis.
The Israeli prime minister also addressed his concerns about Iran, a sworn enemy of the Jewish state, and "thanked President Erdogan for his intelligence cooperation," according to the same img.
After a process of rewarming relations that lasted a few months, Israel and Turkey announced on August 17 the full restoration of bilateral diplomatic relations and the return of their ambassadors to their posts.
The relationships of the two states, as reported by APE-MPE, worsened rapidly in 2010following the deadly raid by Israeli special forces on the Turkish ship Mavi Marmara, which was trying to transport humanitarian aid to the Gaza Strip, a Palestinian enclave under Israeli blockade for over fifteen years and ruled by Hamas.
Erdogan's previous meeting with an Israeli prime minister dates back to 2008.
In his speech on the floor of the UN General Assembly, the Turkish president reiterated yesterday that he is in favor of the establishment of a Palestinian state with East Jerusalem as its capital.
However, he also expressed his desire to "continue to develop our relations with Israel in the interest of the future, peace and stability not only of the region, but also of Israel, the Palestinian people and our own."
With less than a year to go before Turkey's presidential election — in mid-June 2023 — the Turkish president is ramping up efforts to smooth his country's relations with regional powers, including Saudi Arabia and the United Arab Emirates, to attract investment.
Source: News Beast