The Turkish president Recep Tayyip Erdogan he is visiting Russia today to discuss with his Russian counterpart Vladimir Putin the reinstatement of the agreement that allowed Ukraine's grain to be exported via the Black Sea in time for the autumn harvest. The talks will be held in Sochi, in southwestern Russia.
The first meeting of Mr. Erdogan and Mr. Putin from in October 2022 it will come as the Russian military tries to contain a Ukrainian counteroffensive that, according to Kiev, now looks promising after three months of hostilities on the southern front.
The Turkish head of state hopes that the talks on Ukrainian grain exports will become a springboard for the start of broader peace negotiations between Kiev and Moscow.
Mr. Erdogan is among the few leaders of NATO member states who remain in touch with Mr. Putin.
The two countries' relationship, close but sometimes stormy, has strengthened, though there have been storms, since Russia launched what the Kremlin dubbed a "special military operation" in Ukraine in February 2022.
Mr Putin's decision to reduce and delay Turkish payments for Russian gas helped soften the effects of the economic crisis that threatened to cost Mr Erdogan power before he was finally re-elected to the Turkish presidency in May.
For its part, Turkey has refused to impose sanctions on Russia like its Western partners and has become a destination of immense importance for Russians who want access to various products and services, according to AFP and the Athens News Agency.
But Mr Erdogan has angered his Russian counterpart by supplying Ukraine with weapons and supporting Kiev's ambition to join NATO.
There was anger in the Kremlin when Ukrainian President Volodymyr Zelensky repatriated commanders of the Azov battalion in July, in violation of an agreement between Moscow and Kiev, which stipulated that they would remain in Turkey until the end of the armed conflict.
Yet Russia, like Ukraine, is seeking Mr Erdogan's support in their Black Sea conflict, particularly over exports.
"Only Promises"
Russia decided in July to withdraw from the so-called Black Sea Grains Initiative, a deal crucial to global food supplies, complaining that the availability of its own agricultural products and fertilizers on the international market continues to be blocked due to Western sanctions.
Since then, Moscow has threatened to attack ships departing from Ukrainian ports in the Black Sea.
It has also intensified the bombing of Ukrainian port infrastructure.
Regarding the return to the grain agreement, "there is now a process based on a better understanding and a better response to Russia's requests," Turkish Foreign Minister Hakan Fidan, who went to Moscow to prepare for the visit, said on Thursday. of its president.
The solution to Ukrainian grain exports via the Black Sea "depends on the Western countries, who must keep their promises," Mr. Erdogan said in early August, referring to Moscow's demands.
Ukraine now depends for these deliveries on land routes and a shallow river port, which by definition limits the quantities of grain that can be exported.
Kiev is looking for partners to resume exports, including those via the Black Sea.
Ukraine recently sent four ships to test a new sea route, which barely crosses international waters and is largely controlled by NATO member states — making vessels that pass through it much less likely to be targeted by Russian attacks.
For its part, Moscow has prepared its own proposal, which envisages sending food products for free to African countries and grain at reduced prices for processing in Turkey thanks to a financial contribution from Qatar.
Russian Foreign Minister Sergei Lavrov appeared to rule out a proposal by UN Secretary-General Antonio Guterres to reinstate the agreement on Ukrainian grain exports.
"There is no guarantee for her yet [την πρόταση]only promises," he said.
Source: News Beast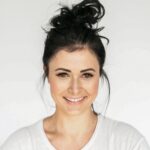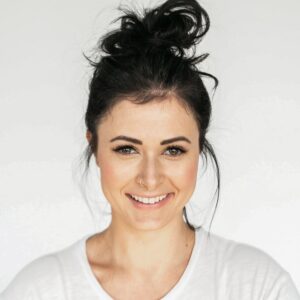 With 6 years of experience, I bring to the table captivating and informative writing in the world news category. My expertise covers a range of industries, including tourism, technology, forex and stocks. From brief social media posts to in-depth articles, I am dedicated to creating compelling content for various platforms.